Perth Skips Could Save you Time and Money
Wherever you own a business or home in Perth, there's one thing all Perth residents have in common…they create waste. Waste just can't be completely avoided, no matter how much recycling we do and that's why Perth skips are often in high demand.
Moving house, updating decor and in some cases, just running a business can all create excess waste. Waste must go somewhere, right? We can only save it for so long before it becomes a monstrosity or a hazard.
To book a skip bin through us, simply fill in our easy-to-use online order form and we'll do the rest!
Save on time and energy with Perth skips
Getting rid of our own waste is one answer to the problem; but dumping fees can be high and then you've got to factor in the issue of making many trips to and from the dump, only to have to use your own manpower to empty the trailer!
Perth skip bins eliminate the tough work from waste management. When you book Perth skips with Skip Bin Finder, you'll get not only the best price but also top quality in customer service.
Each day from 7:30am – 5:30pm our team and website is at the ready to book your skip bin. We're fully engaged with our customers from start to finish…all you need to do is fill up your skip bin and we'll come and remove it. Our online booking is available 24 hours a day.
Eco-friendly facility
When you order a skip bin with Skip Bin Finder, you're already doing your bit for our earth's ecosystem. We sort and organise waste into categories and anything which is recyclable is dealt with correctly. We even ask that springs in mattresses are removed so that the metal can be re-used.
Placing waste straight into landfill isn't our approach. If you have green waste to dispose of, we make sure that it's recycled properly and used for the good of the planet.
Hazardous waste
We can't deal with asbestos or liquids so please don't place these in skip bins. Never attempt to handle or remove asbestos yourself. It's sensible to call the experts and have them handle anything which you think may be dangerous.
If you're unsure, check this informational guide to asbestos from The City of Perth.
Permits and Perth skips
If you're unsure about permits and whether you need one or not, contact your local council. You won't need a permit if you plan to put your skip on your own land. If however, you'd like to place it on public land, then you will need a permit. Permits are not costly though and they are simple to arrange.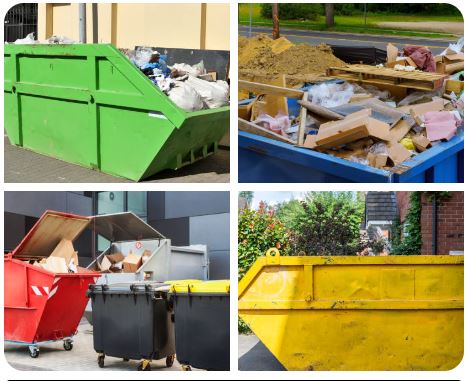 Contact Skip Bin Finder to learn more about Perth skip bins and how to order or about what you can and can't put in them.
You won't get a better deal than the prices we give. We specialise in grabbing the best deal out there for every one of our customers. When you book with us, we find the lowest cost available skip bin out there, so you don't need to.