Skip Bin Price Comparison Guide to Save You Money
To understand the different price comparisons before ordering a skip bin, we first need to get an idea of the bin sizes in cubic meter.
Below is an infographic of the bins in cubic meters, the amount of wheelie bins that could be filled or car trailers that can be filled.
Skip Bin Size Comparison Chart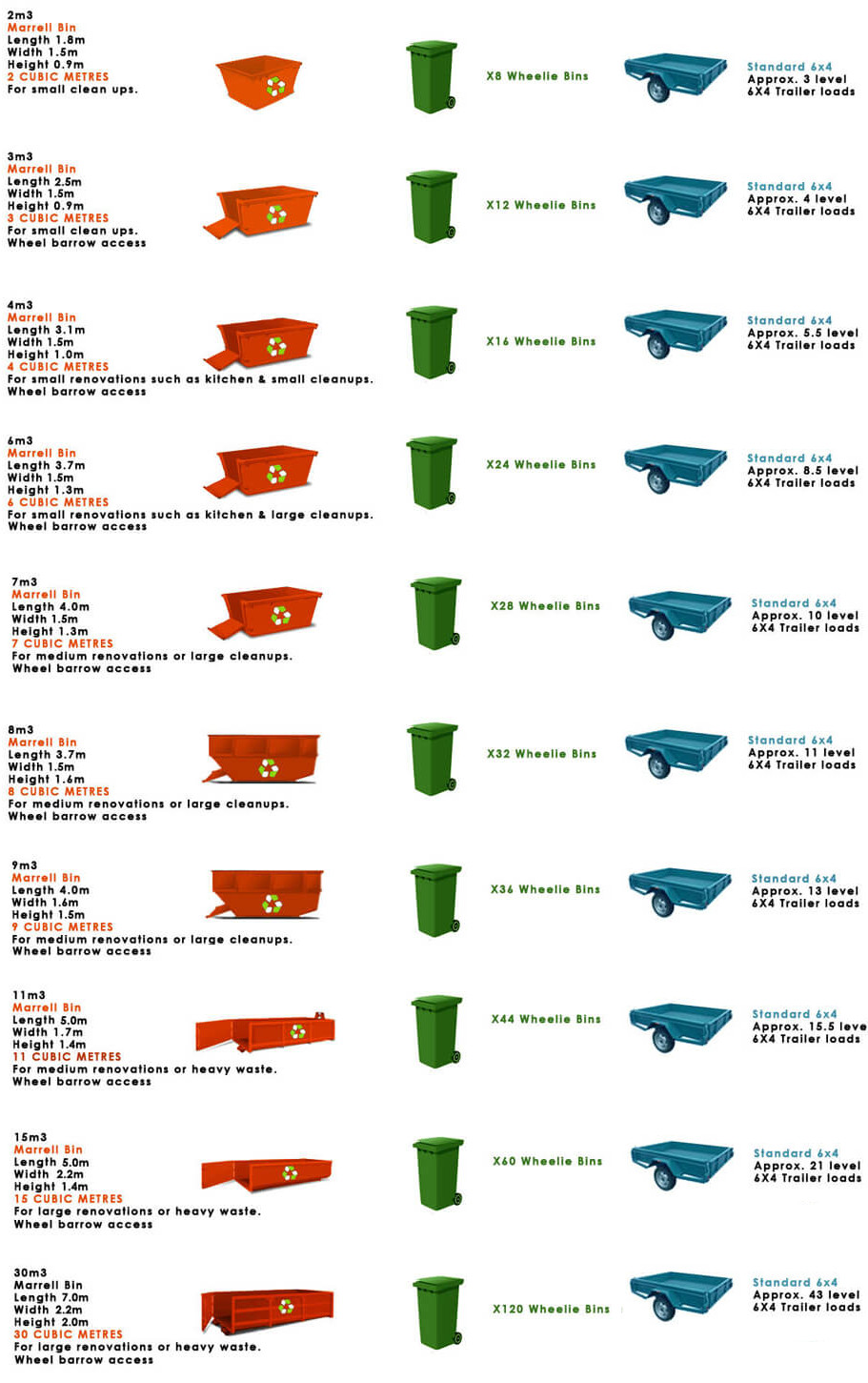 Skip Bin Prices – General & Mixed Heavy Waste
To discover the latest prices on all our skip bins please go through to our order page.
How these Prices Compare?
Overall the smaller the bin you order the more money you'll save. However, depending on the waste material the cost will change!  As the size of the skip bin goes up, the price will increase over the 4 main categories of waste – Green, General, Dirt/Soil and Mixed Heavy Waste.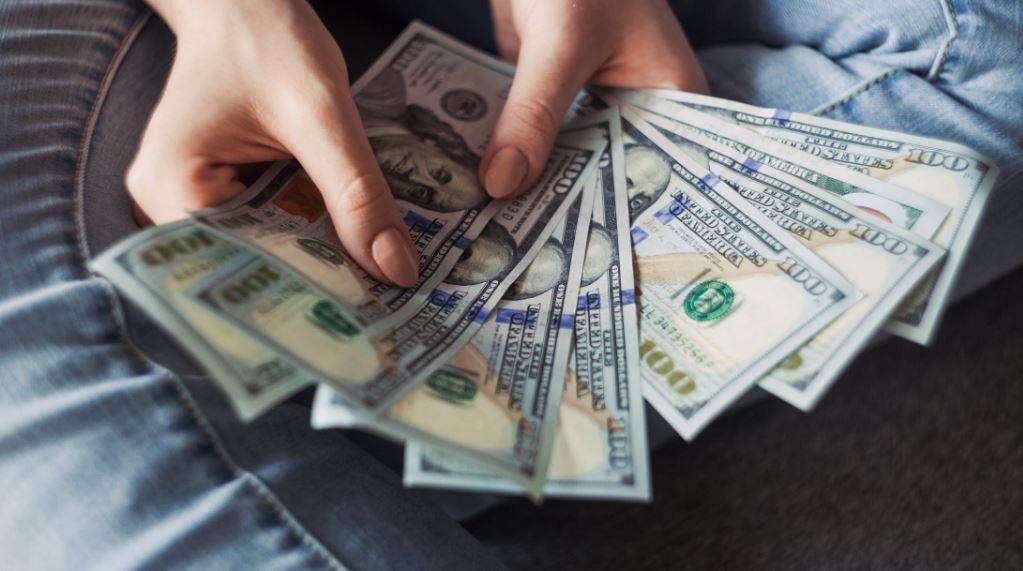 Approximate Money Saved
Lets say you had a small garden cleanup and only need the 3 cubic meter skip, you'll save $180 instead of ordering the 9 cubic meter bin.
Sometimes it may pay to go an extra size up on ordering because the last thing you'll want to do is over fill the bin and have to pay for another one. On this front you could save money because you'll have the extra room to fit everything in the bin.
Please note: The prices above are subject to change and availability! The price may go up or come down, it's best to give us a call on 1300 527 415 to speak with our friendly staff, who will give you the most up-to-date information.
If you are from Melbourne and your wanting to know the skip prices, head over to our Melbourne Page, which will outline example pricing for you to look at.
If your searching for prices you'll pay in Adelaide, head over to our Adelaide Page, to understand what cost is involved.