Welcome to Skip Bin Finder
Our focus is to give you the most affordable skip bin possible for both Residential and Commercial use.
Our business specialises in the supply of wide range of mini skips and marrel skip bins, trailer bins and hooklift bins to cater for every need.

We are highly committed to providing affordable & efficient services, as well as always being dedicated to helping the environment.
The cost of dumping rubbish is going up due to rising EPA levies and regulations by the government.
It is hard to find cost effective ways for rubbish removal, that's why we've done the hard work for you.
We have found the right hire prices through our many trusted and reliable suppliers.
Why Hire a skip bin with us?
Our booking process will walk you through the ordering process step-by-step very quickly. This will guarantee you get the correct size and waste type for your skip bin.
We are here ensures there is no surprise or more cost for incorrect waste being placed into the bin. You can get a quote and/or book online 24/7 or you can call us on 1300 527 415 to speak to one of our friendly staff who will happily help you.
We cover all the major capital cities in Australia, these include Sydney, Melbourne, Adelaide, Brisbane & Perth.
Choose the Right Size Skip Bin
It can be quite difficult to choose the right size skip bin for your upcoming waste disposal needs, however getting the size right will save you time and money. Our 4 step order process will guide you how to choose your size more efficiently with our council bin to skip calculator or our trailer to skip calculator. Our skip bin size page also has approximate dimensions of our suppliers skip bins to help visualise the size of the bin you will be receiving.

To get the best value for money out of you skip hire it' s best to spend that bit extra time to pack your bin neatly to ensure you fit the most in. Our sizes range from 2m3 mini skip bins right up to 30m3 hooklift bins. Size availability can change daily especially leading into holidays or long weekends so ensure to book at the earliest convenience to ensure you get the right bin at the best price.
Skip bins are fast becoming the preferred method of removing waste. With rising dumping costs, you will find it is cheaper to hire a skip bin than spending time loading a trailer and taking the rubbish to the dump yourself. Skip bin hire is broken up into 7 different waste types to make it as cost effective as possible depending on the types of waste being disposed of. The different waste types also ensure that the items in you bin can be recycled more effectively to reduce landfill.
Suitable for light waste items, household items, electronic appliances, furniture, green waste and light building waste. These bins do come with a weight limit which you will be notified when ordering. Going over you weight limit may incur overweight charges. More info
Suitable for grass clippings, small branches, pruning's, woodchip (with no soil attached), green and garden waste only. More info
Suitable for everything in general waste and green waste skip bins with the addition of items such as, concrete, soil and clay, and other heavy items excluding synthetic turf. More info
Mixed Heavy Waste (no soil)
Suitable for everything in general waste, green waste and mixed heavy waste bins with the exclusion of soil/dirt. More info
Mixed Heavy Waste (weight limited)
This is a new waste type due to the request from our leading suppliers due to changes in the way dumping costs are now being calculated. Suitable for all waste types shown above however does come with a weigh limit. This waste type wouldn't be suitable if placing large amounts of concrete or soil in the skip bin.
Suitable for clean concrete, pavers, bricks, roof tiles, rocks. No other items allowed in this bin. More info
Suitable for clean soil and dirt only. No other items allowed in this waste type. More info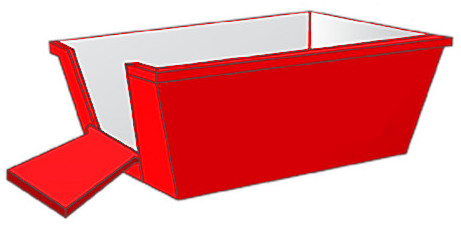 1. We'll help you find the best Price
A large range of skip bin suppliers will be competing to give you the best price for your skip bin hire needs. Prices are updated daily to ensure you get the best deals available. We only work with reputable and reliable skip bin companies to ensure the highest quality service.
If you don't decide to book a bin today, it doesn't cost you a cent to compare. Our LIVE Online Quoting System is FREE and it doesn't cost you anything.
3. Wide range
of skip BINS
We offer a large range of skips for all waste types to choose from. Whatever waste you need taken care of, we've got the supplier and bin to help.
4. We help you choose the right skip
Not sure what kind of skip you need? We can help you choose the right skip. Simply start our simple 3 step process and our finely tuned system will show you the options with helpful ideas along the way.