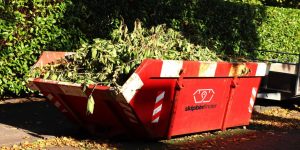 Waste management within Brisbane has never been so simple, yet affordable. Here at Skip Bin Finder, we provide skip bin bookings throughout the CBD of Brisbane to the metropolitan areas. We are proud to deliver what you need for your home renovation success. We can also service you if your doing a construction or simple cleanout.
Affordable skip bin solutions is often the missing ingredient on building sites or while moving house. With Skip Bin Finder, you're guaranteed to get the best solution for your overflowing bins or piles of general hard waste. Our bins can also cater for soil removal.
As Brisbane's top choice for fast and effective waste removal, we understand what local residents and professionals need. Brisbane has strict standards around recycling and waste disposal and you won't need to worry about incurring extra fees or penalties. Ever since our conception, we have been working closely with tradesmen, business owners, homeowners and property managers to deliver your skip bin.
With our dedicated team ready to take your order, we can assist you with getting the best service!
Regardless of what non-hazardous waste materials you need a skip bin for, we have a solution for you. We are here to deliver the right skip bin, saving you time, hassle and money.

The map below is where our office is located in Brisbane CBD. Suite 3056, 9/204 Alice Street Brisbane QLD 4000


When it comes to complete and efficient waste management - Skip Bin Finder can provide the perfect solution for you.
We'll help you find the best deal
We help you choose the right skip
Leading the Skip Industry In Brisbane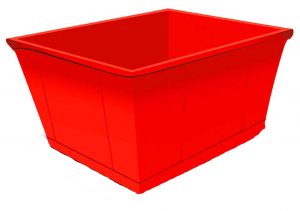 There are many situations that call for quick removal of waste and we understood this while planning our extensive range, with a bin size for every waste type. We have larger skip bins for tree trunks, large furniture items and heavy construction materials, smaller bins for garden waste and grass clippings, and even skip bins with no weight limit.
Brisbane is full of classic style homes and the residents of love to renovate or perform a knockdown rebuild to bring life to their old brick veneer property. We love the unique homes that scatter the residential areas and coastlines. Whether you're renovating a stacked Queensland home in Paddington or taking advantage of your family-sized block in Redcliffe, our skip bins are the perfect addition. Once our skip bins have been used you'll wonder how you ever cleaned up or renovated without them.
By including our cheap skip bins in your next major project, you will be free to enjoy your new home. Your worksite or updated garden will look great without double handling your rubbish. Our rubbish removal procedures are leading the way, ahead of national standards. We are showing our competitors how it's done with competitive prices and next day delivery.
We also provide mini skip bin hire! Here is a good post on why its great to hire a mini skip bin.
Our Brisbane skip bins are sorted into 5 waste categories! This makes it easier for customers and authorities to recycle waste in the most environmental way. We are keeping our finger on the pulse of waste technology, so we can put your waste to the correct use and improve our collective carbon footprint.
To find out the latest waste disposal levy information for Brisbane residents, please visit the Queensland Government website.

To discover service areas for North and Southern Brisbane, please checkout this page below:
Brisbane City Council Suburbs

We help keep Brisbane clean, your loved ones safe and your area free from the mess with Skip Bin Finder Brisbane.
We are committed to being the most affordable choice for skip hire service. Whether you need a skip bin for your small garden renovation or complete construction overhaul - we will have a product for you. Our team are experts in delivering great service and can provide your skip on the same day that you order, making your experience easy and comfortable. We work with only the best supplier professionals to ensure our skip bins are of the best quality and as reliable as can be.
You will always get what you paid for with Skip Bin Finder thanks to our huge range of options and our cost-effective solutions for you.
Our simple three-step process will help us to determine the skip bin for your materials, delivery area and budget.
Our friendly experts are available to discuss the best deal for your disposal.
You can use our skip bins for: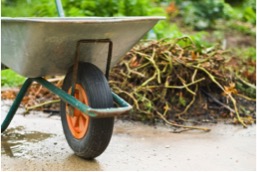 Green waste &
garden waste
After working hard in your garden, you don't want to deal with the leftover green waste! These bins can take any type of green waste and organic materials such as tree branches, tree trunks, garden waste and landfill, and dispose of them safely and correctly.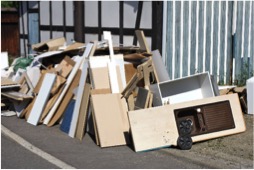 Spring cleaning or sorting out the 'junk room'? These bins are perfect for your household waste, from clothes and cardboard to large furniture items and light construction materials.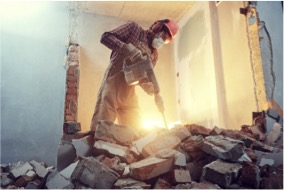 Doing a demolition or hard-hitting renovation? We've got you covered with our heavy-duty skip bins for rubbish removal of roof tiles, bricks, concrete and other building materials.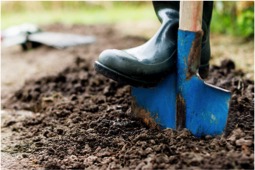 These are specific bins for a specifically difficult type of waste. Get rid of your piles of old soil or gardens full of dirt with our soil and dirt skip bin.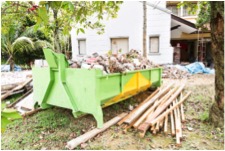 With the ability to remove materials that come from domestic or commercial demolition waste, construction or renovation - this skip bin is the one you'll want in your corner when it's time for clean-ups and massive overhauls.
Skip Bin Finder is the only place to secure the skip bin for your upcoming project or growing pile of difficult to move, heavy waste. Our skip bin hire is suited for anything from mixed waste to grass clippings and can be delivered to your door with very short notice.
With friendly service, competitive prices and reliable delivery, our Brisbane customers love our simple disposal solutions and services. Keep the streets clean while working with a locally owned business, and let us provide a stress-free solution to your rubbish removal needs.
To enquire about our comprehensive range, how we can get the best value for you, what the right skip bin is for your waste, give our helpful team a call on 1300 79 11 32.
Otherwise, fulfil our simple 3 step process here to get your bin delivered in no time.