Here at Skip Bin Finder, we are dedicated to quality skip bin hire services across Melbourne suburbs. We cater for an extensive range of waste types for residents across Metropolitan Melbourne. Our skips have been tailor-made for all your business or home waste needs. We are your #1 choice for fast waste pickup in the city to outer-lying areas from Frankston to Melton.
From domestic to commercial waste, our specialists work closely with landscaping companies, builders and property managers.
We deliver skip bins the following day for fast and quality storage of unwanted waste. Our waste management service provides a lasting and effective solution for disposing of all your hard rubbish removal.
Below are the sizes for skip bins we have on offer.
2m3 Mini Skip
3m3 Mini Skip
4m3 Small Skip
6m3 Large Skip
7m3 Large Skip
8m3 Extra Large Skip
9m3 Extra Large Skip
11m3 Hooklift Skip
15m3 Large Hooklift Skip
30m3 Extra Large Hooklift Skip


For a detailed look at our dimension sizing, please look at our bin size page.
For the safety of everyone, reduce the pollution and the environment conservation, the following items are not allowed in a skip bin.
Paint is classed as hazardous waste due to the chemicals found in the paint.
Motor Oil
Asbestos
Gas Bottles
Fire Extinguishers
If you need to dispose of these items, please call your local Council.
We'll find you the best deal
We help you select the correct skip
Our Office Location in Melbourne
Address: 805/220 Collins Street, Melbourne VIC 3000
When it comes to quality and efficient waste management for Melbourne residents - we will organise your waste disposal.
Hire Quality Skips For Large or Small Tasks
Organising waste disposal has never been more accessible or affordable. Let us remove your rubbish so you can enjoy your new renovation, walk into your new garden or complete a household clean-up stress-free. Our skips make difficult tasks easier without leaving you waiting or stretching your wallet.
We have skip bins for every job and budget, from our two cubic mini skips to our largest 30 cubic hook lift skips. We take pride in our reliable, fast service and honest staff, who work hard to deliver daily.
Our service has remained fully operational and consistent since our conception in 2020. We provide the right domestic and commercial waste solutions across Victoria - 3000. Our skip bins are great for a quick weekend clean-up or larger complete home renovation projects.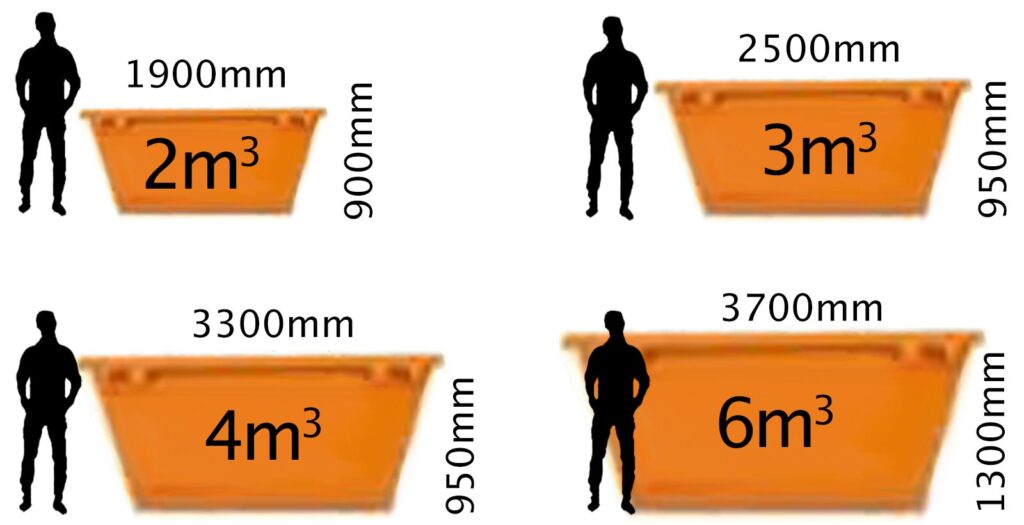 Please note: The pricing totals above are simply for two cubic meters. The set price for skip bins can be subject to adjustment! Therefore, it's a good idea to regularly go through our quoting system to check the latest price before ordering. We are committed to providing the lowest price and the highest quality service.
We consider your suburb postcode, waste type and bin size before giving you a bin hire price. Our skip bins are robust, and five types of skips are available for your waste. Please click on the images to enlarge and check the details.
Melbourne & Our Skip Bins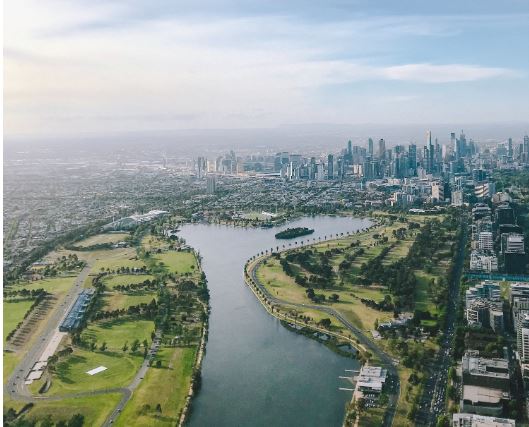 Melbourne is the second most populated city in Australia. First is Sydney! With buzzing food and a great entertainment scene, Melbourne is loved by tourists and locals alike. Stretching across almost 10,000km of Victoria, this area has a population of around 5 million people.
The people of Melbourne enjoy access to landmarks such as the MCG, the National Gallery of Victoria, and the Royal Exhibition Building. This makes this one of the wealthiest cities in Australia. In addition, Melbourne is responsible for much of the culture Australia is known for - like Aussie Rules, Australian Impressionism and Australian Cinema.
The residents are just as busy and up-to-date as the city: long commute times and exciting weekends with people working on their classic homes or enjoying the sites.
Helpful information for Melbourne homeowners: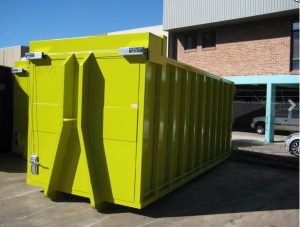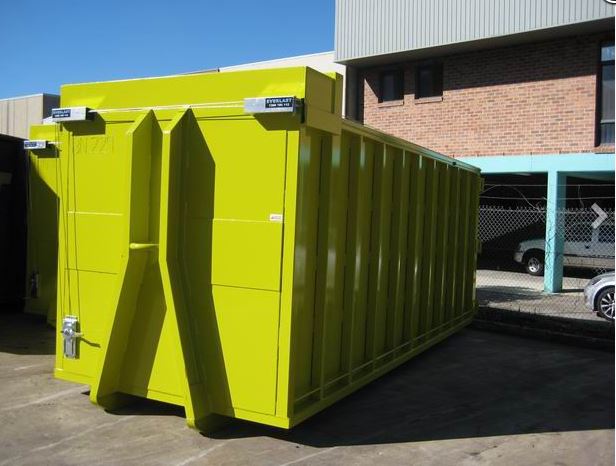 Our skips can be found in the busy and quiet streets of Melbourne! With Victorian cities' fast-moving lifestyle, we provide money-saving solutions that residents and professionals are looking for. We work with the residents to keep the streets clean and their lives moving seamlessly and stress-free.
Our waste management solutions can be delivered to your door the next day you call. We will deliver whether you're in the Yarra Ranges or the CBD. Our Melbourne mini skip hire service cleans your office environment from common general waste like old furniture. We also take away soil, bricks and building materials from construction sites.
Types of Wastes We Collect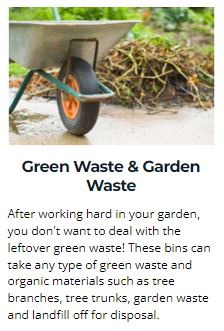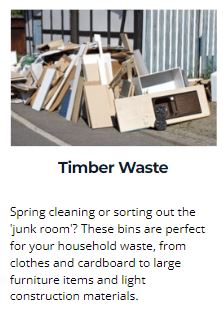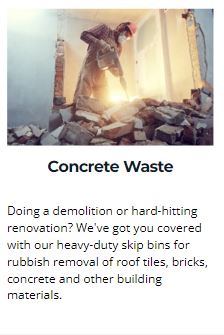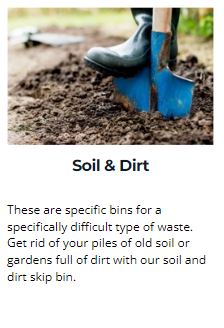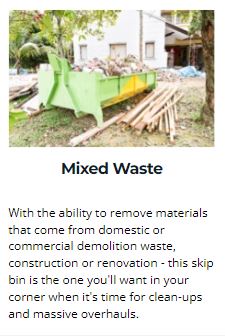 We are ready for all your upcoming clean-up projects or growing piles of difficult-to-move heavy waste. Our passion for Melbourne is to become cleaner yearly with our different skip bin sizes and types.
To discuss our selection of skip bins for your waste, get an instant quote - contact us at 1300 527 415.