Waste management in the City of Perth - 6000 has never been so simple or affordable. We are proud to provide what you expect, with excellent service and even better hiring prices. We provide the most cost-effective skip bin hire all over Perth for all waste types.
No matter what type of waste you must eliminate, our team is here to help. Thanks to our range of skip sizes, no job is too big or too small. This includes mini skips and marrel skip bins with doors.
As Perth's top choice for fast and effective waste removal, we understand what is needed by keen renovators. Our specialists work closely with tradesmen, business, and property managers to deliver different types of skips the next day.
Skip bin hire is a growing business in Western Australia. Recycling is now part of the national government's environmental campaign, and rightly so. As a company providing skip bins Perth-wide, we have advocated the correct use of skip bins as a waste recycling tool for over five years. We started our business to help people properly deal with waste and find the best bin hire in Perth. If you live, work or work in southern Perth, we have skip bins to help with your waste disposal.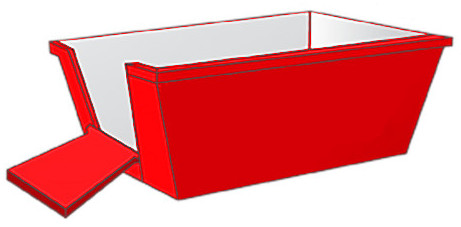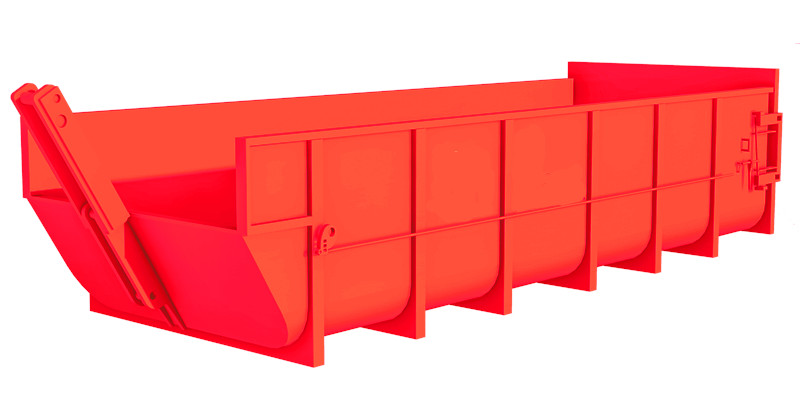 2m3 Mini Skips
3m3 Mini Skip Bins
4m3 Small Skip Bins
6m3 Large Skip Bins
7m3 Large Skips
8m3 Extra Large Skip Bins
9m3 Extra Large Skips
11m3 Hooklift Skip Bins
15m3 Large Hooklift Skips
30m3 Extra Large Hooklift Skip Bins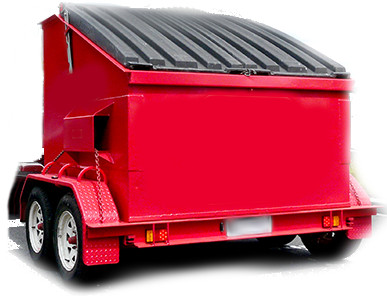 Booking Skip Bins With Us Is Easy
The map below shows where our Office is located - Suite 4353/202/37 Barrack St, Perth WA 6000
The pricing figures below are just an example of two cubic meters. The pricing of Perth City 6000 can be subject to change.
It's best to go through our price quoting system by clicking the "book your skip bin now" below for the latest details about our bins and prices.
Note: The quoted price does not include permit charges given by the local councils in Perth.   
We are committed to providing affordable skip bin hire at a wide range of sizes at the most competitive price.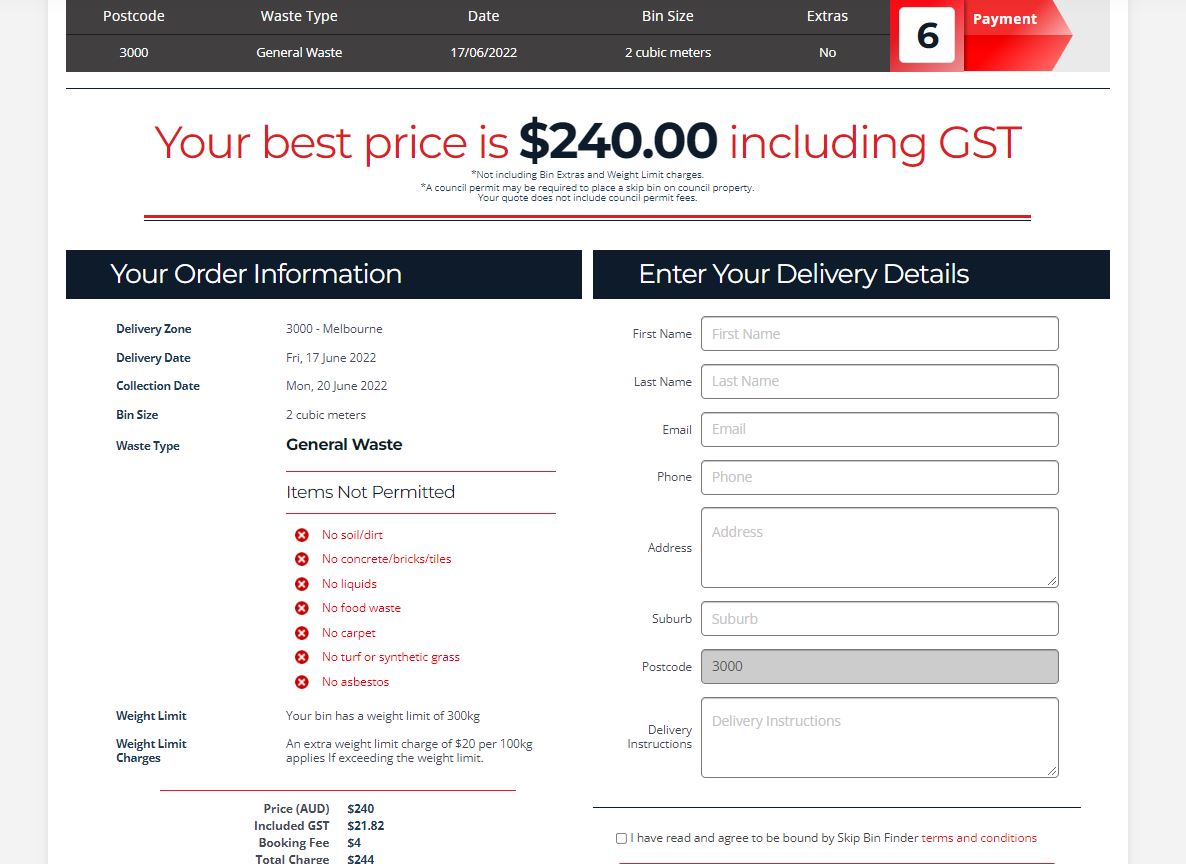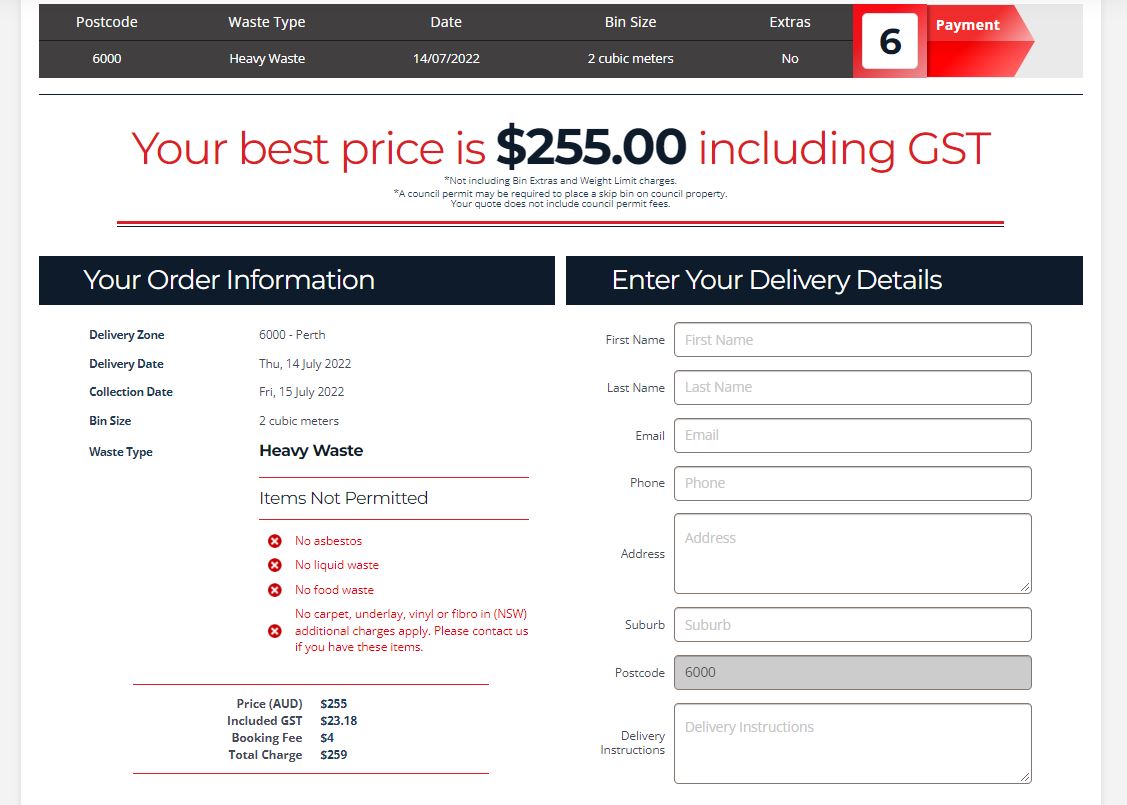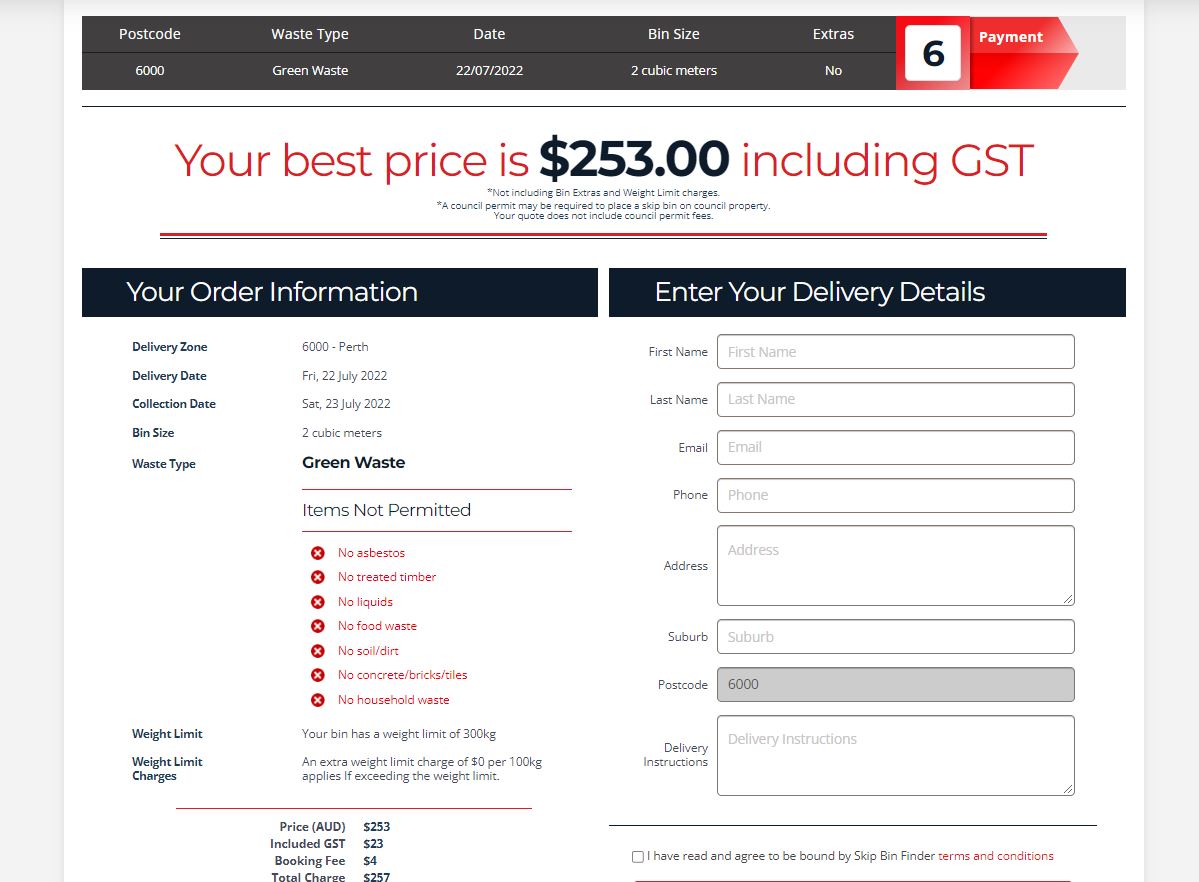 Areas We Service In Perth
Here is a list of areas we deliver to with their postcode:
you'll discover the best deal
Small or Large range
of skips
Our Service Selects the right skip
Making Renovation & Home Clean-ups Simple
Waste disposal can be the most straightforward part of your renovation with us. Our residential skip hire provides a streamlined, reliable solution for disposing of your rubbish. Our rubbish removal services are loved by keen tradesmen Australia-wide.
Perth, WA, is a growing city, Australia's fourth most populated city. Over decades, the city has grown from its developments on the Swan River to include rich residential and commercial areas. Where important historical buildings abound, old houses are a common discovery in one of Australia's oldest locations.
Our robust and sturdy skip bins make the process simpler and more streamlined for cleaning purposes.
We take the stress out of waste disposal for you to focus on other tasks, from large and awkward furniture to timber offcuts from your renovation. We also cater for heavy materials from a commercial environment. We remove the need for double handling or multiple trips to the tip.
Our reliable skip bins promise a next-day service, so you're not left waiting. Our prompt delivery and competitive pricing have given us a strong reputation Australia-wide. Locals and busy families can experience the difference when storing trees, soil or bricks in a skip for easy removal.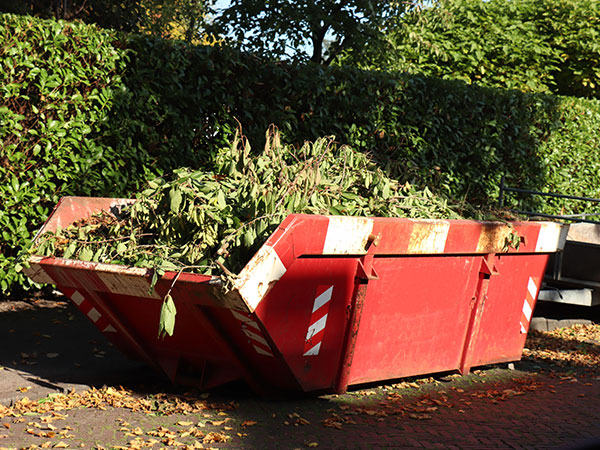 The convenience of using our skip-hiring service starts when you book. With our simple three-step process, you will know exactly what our service will cost. After you book, we will drop the skip bin off at a pre-agreed strategic position to collect the waste. We will do all of this without disturbing traffic flow or your neighbours.
One thing that's important to remember is we cannot accept asbestos. If you suspect there's asbestos within your waste, please do not attempt to handle it yourself. Please get in touch with the appropriate authority. Visit healthywa.gov.au for the latest guidelines.
We then take your waste to a council-run disposal point or landfill site, ensuring your rubbish is carefully sorted and disposed of.
We help you save money and time so you will not do multiple tip runs. Contact our friendly office staff today, or use our free quotation tool for a more cost-effective way to eliminate your waste.
Caring For The Environment
Using our skip bins is not only an environmentally friendly way of removing rubbish, but you will also save yourself untold time and effort. With friendly service and a good range of bins, our customers love our simple waste management solutions. We keep the streets of our city clean while helping locally owned businesses and homeowners with their rubbish disposal.
For Perth residents' latest waste levy information, please visit the Western Australian Department levy page.
Let the professionals with the right experience handle your waste the correct way!
We Pick Up These Waste Types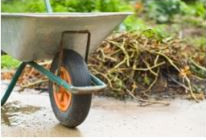 After working hard in your garden, you don't want to deal with the leftover green waste! These bins can manage any type of green waste and organic materials such as tree branches, weeds, garden waste and shrub and tree clippings.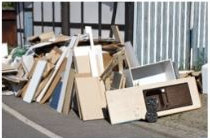 Spring cleaning or sorting out the 'junk room'? These bins are perfect for household waste, from clothes and cardboard to furniture items and appliances. Enjoy the convenient delivery to your home.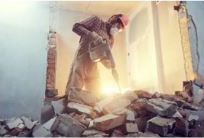 Doing a demolition or hard-hitting renovation? We've got your needs covered with our heavy-duty skip bins for rubbish removal of roof tiles, bricks and concrete.
There are specific bins for an especially difficult type of waste. Get rid of your piles of old soil or gardens full of dirt with our soil and dirt skip bin. Contact our friendly team to make a booking.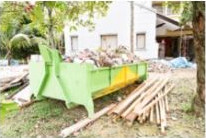 With the ability to remove materials from domestic or commercial demolition waste, construction or renovation - this skip bin is the one you'll want in your corner when it's time for clean-ups and massive overhauls.
Choose us to secure a skip bin for your upcoming project or growing pile of difficult heavy waste. Our skip bins are suited for mixed waste to grass clippings and can be delivered to your door with short notice.