Looking to clear up a lot of mess around your Gold Coast Home?
Your in the right spot! Here at Skip Bin Finder, we are the experts at providing skip bin hire services that are quick, welcoming, and trustworthy.
There are lots of waste types that people need to clean every day.
We can help facilitate this using our skip bins! We include old furniture, computers, appliances, and even mattresses.
If your rubbish is non-hazardous, we can take it for you and safeguard it proper and professional disposal. If you would like to know more about the hazardous waste, click here.
As every other business that offers skip bin hire, we can take away your waste, but it's how we consider the customer service that really set us apart from the competition. We have very competitive prices! We have on top of our mind to take care of your waste with ease and comfort. Just give us a call on 1300 527 415 and we will pick up the waste for you.
Most people who choose our service have these projects happening:
House or business renovations
Garden clean-ups
Landscaping a backyard
Replacing a driveway
building construction of a new home
Clearing an estate
Pricing
Here is a guide below for the cost of a 4 cubic meter skip bin. Please bare in mind prices can change over time and its best to place your postcode into our system above to get a live updated quote.
The delivery zone for these prices are: Aroona, Battery Hill, Bells Creek, Caloundra, West Caloundra, Currimundi, Dicky Beach, Golden Beach, Kings Beach, Little Mountain, Meridan Plains, Moffat Beach, Pelican Waters, Shelly Beach.
Click each image to view full size!
General waste $555.00                                         Concrete waste $330.00
Your general waste skip will have a weight limit of 600kg.
Weight limit charge of $85 per 100kg applies if exceeding the weight limit.|
About Our Skip Bin Services in Gold Coast
It's our business to take care of your waste. We take great delight in providing friendly, on-time pick-up of your skip bin. As soon as you order your Gold Coast skip bin, you are guaranteed next day delivery. When your bin is full, our staff will come and take the bin away.
Our bin sizes do vary and that's what keeps customers coming back to us because of our quality and good selection of skip bins.
Sometimes your building projects can cause a lot of rubbish, so we will make certain your working area is clean. Simply show us where the junk is located and we'll get it cleared in a short time. We focus in taking out waste like aluminium metal, wood, and concrete bricks. As greatly as we are able too, we want to recycle the waste that you place in our skips. We are grateful for the state we are living in (Queensland) and it's a part of our duty to manage it so its environment safe and friendly.
When hiring skip bin on the Gold Coast, by using our business you will be able to select from our range of skip bins available for all different types of waste including green waste, general or mixed, concrete, soil, and more.
Green Waste Skip Bins – includes various kinds of green waste. This includes clippings from your garden like shrubs, palm trees, leaves, twig branches. There is a different skip bin type for soil and dirt so any soil or dirt cannot be placed in the green waste skip bin. We mention this because when someone is ripping up old lawn there is often a lot of dirt attached to this lawn. When green lawn and soil are combined it will be classed as mixed heavy waste.
General Waste Skip Bins – there is a range of general waste skip bins offered to clear up your general waste. This includes all kinds of furniture – (desks and chairs), washing machines, clothes, towels, and paper.
Please bear in mind that no asbestos, insulation, food, wet paint, empty chemical containers, liquids or putrescible is aloud to be included with general waste.
Mixed Waste Skip Bins – A very helpful all-purpose skip bin option for when you need to get rid of all kinds of waste. This Includes general, green, soil and brick, a mixed waste skip bin can take care of so many things for your Gold Coast property! There maybe a weight limit on this waste type so please double check with us at the time of ordering.
Concrete / Brick Skip Bins – this skip bin is for commercial or domestic renovations where you need to remove lots of concrete and brick. We also include roof & floor tiles, pebbles, rocks, and stones. If you have a project on the go like this, using a concrete/brick skip bin hire Gold Coast is the right choice moving forward. No green waste or general waste is allowed to be mixed with this waste type.
Soil and Dirt Skip Bins – Only soil and dirt can be placed in these skips, which means no green waste like, shrubs, leaves, or heavy branches. This is the kind of bin you would use when excavating and clearing land for a new home or business establishment. Dirt quite valuable for recycling but bear in mind that the maximum bin size for dirt may only be up to 10 cubic meters. Dirt is very heavy, hence the medium size bin.
There are items that can be included and exclusions specific for each type of skip bin, so make sure you have a read through the full specifics for each of the skip before looking at skip bin hire Gold Coast.
Where will your skip bin be placed?
The bin will be placed specifically where you need it for your project. Here are some picture refrences for your viewing: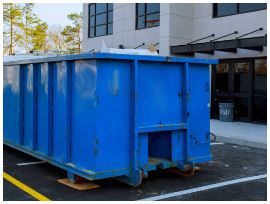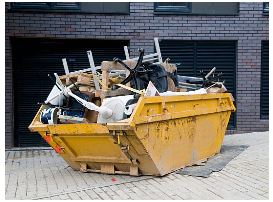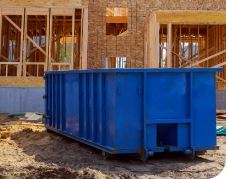 The most common requests we get are either on the street road, driveway, or front yard.
What Is The Size of Your project?
Your job size and often determine your bin sizing! There is a wide range of sizes and capacities to choose from. We have access to so many suppliers of skips, which means that no matter the type of job or the size of the job if you need a skip bin hire Gold Coast, we can assist you in getting exactly the bin you need swiftly!
You must book a day ahead in time though. If you're hoping for same day hire, that doesn't exist here. Mainly because the days delivery run is planned the night before. So, it's too late to book on the day of delivery.
Quick Hire and Delivery of The Skip Bins
We pride ourselves on being the best when it comes to the arrival of your skip bins for our Gold Coast residents and companies. Our website has been setup for easy bookings and with our free quotes is what people love. We like to make sure that you have all the information and your questions answered before going ahead with skip bin hire.
Next Day Delivery – Guaranteed
How does delivery of Gold Coast skips work with Skip Bin Finder?
Simply enter your postcode into the Find a Skip Bin form field by going here. You will be taken to a "waste types" selection page. This page clearly lists which sorts of waste go in each type of  the Gold coast skips. You'll be able now to choose the best skip bin for your needs.
Now that you've selected the right skip bin type, you will be taken to the size page. This clearly illustrates the different size options for hiring a skip bin. You can see by the graphic illustrations how many wheelie bins or trailers each size can hold.
Choose the best skip bin for your needs. Now you can choose a day for delivery and a day for collection. You can't always decide on the exact time of delivery or removal but if you are driven by time constraints, please get in touch and we can work with our suppliers to try to meet your needs as best we can.
Remember, we also stock mini skips Goldcoast – so if you've only got a small amount of waste, this might be the perfect option for you.
Once you have locked in the size and type of skip bin that you need, we guarantee a next day delivery for skips! If we cannot deliver the skip bin, we will refund the amount paid to us. You can start filling up your rubbish into one of our skip bins anywhere on the Gold Coast in a short amount of time.
We tend to cater mostly for people doing a short-term hire (1-4 days) without any excess charges.
Getting your home or business space clean and clear can usually be as quickly fitting it into a skip bin! No worries or hassles, just easy waste disposal.
Type of skip bin?
The type of skip bin that will be delivered to your premise will be either a Marrel, Hooklift or Trailer skip.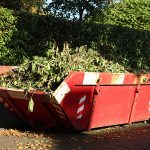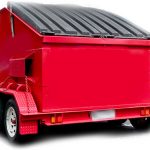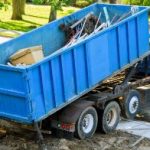 Contact Us to Hire in Gold Coast
Contact our team today to discuss what kind of bin you need and get the best assistance by our helpful staff for skip bins on the Gold Coast! We look forward to our conversation!
If you would like to learn more about illegal dumping on the Gold Coast and how specific items are to be disposed of, please visit this page which will give you solutions to many different waste items.
To know much a permit cost will be if your placing the bin on the nature strip or street road, please call the Gold Coast council on 1300 465 326.