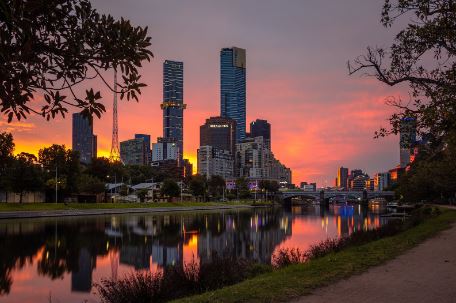 Skip Bins For Events in Melbourne
Can you hire skip bins for events in Melbourne? We're asked this all year round, and the answer is yes.
Many people may know Melbourne as being the sporting capital of Australia. But did you know it hosts over 8,000 festivals each year? That's a lot! Many of these range from art festivals live music, and blockbuster theatre.
While skip bins are mainly hired for renovations and industrial clear-outs, they can also be used for other situations, such as event festivals. Whether it be a large-scale event or a small gathering, skip bins can be a useful tool to have on reserve during any event.
The Melbourne-based skip bins at Skip Bin Finder can serve many purposes and make your next event smoother. Below is a list of benefits skip bins for events Melbourne offers.
Preparing space for an event
Are you planning an upcoming event this year? Then, you'll know plenty to do before the event. When preparing the venue, some big changes may be required.
If hosting outside, you may need to modify the space entirely to create a spacious and even plan. It doesn't matter if you are gardening or digging in the ground; a waste solution such as a mixed heavy waste skip bin might best answer for the waste you collect.
Events like festivals and even church fairs produce a lot of rubbish. Skips for events in Melbourne are one of the best ways to deal with it.
With waste types like green waste or soil waste, skip bins can assist in the disposing of your groundwork materials.
Storage during an event
While skip bins for events in Melbourne are generally used for waste, they can double as handy storage bins for dirt or lounge room furniture. A creative way to use a skip bin is to hold items in a skip during the interval.
With your event just around the corner, you may need to hold items for the length of your event briefly. However, you don't want to move everything to a separate location. Rather than getting a storage locker, you can hire a skip to hold items before returning them to their rightful spot.
For general waste during the event
Events can get complicated, especially over multiple days or weeks. While not all types of rubbish are accepted in a skip bin, many materials you find leftover during an event can be thrown out with a general waste skip bin.
This is a great solution for removing empty boxes or throwing out discarded cardboard, metals, and light timber throughout your event. A great size for this purpose is a 4-6 cubic metre skip bin – being a medium size. It is just right to throw waste away.
Please note most skip bins do not accept any of the following substances:
Food
Liquid
Chemicals & oils
Paints
Fire extinguishers and gas bottles
Skip bins for events in Melbourne make things simple
Once all the activity is over, it is time to pack everything away and throw out rubbish. It is another crucial time for skip bins for events in Melbourne to be a useful on-site tool.
Deconstructing the event and tidying the location up can be a lengthy process. Not only can it be time-consuming, but you can find yourself with materials you no longer need and want. It can also be a time for you to discover rubbish, such as broken items generated during the event.
With a strong marrel skip bin on standby, you can swiftly remove all items that must be disposed of. If the waste fits within the standards of your hired waste type, once you are done, your skip bin company can safely remove it off-site, so get started planning next year's event.