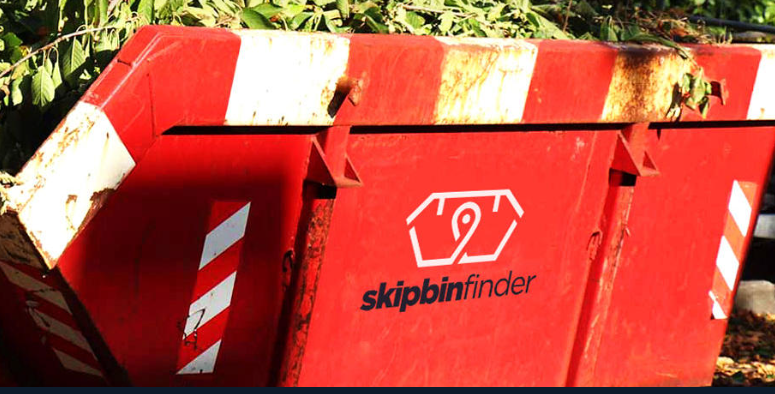 How Skips Can Help When Moving House
Moving house is stressful. There's no getting away from that fact. Whether your house move is due to a sale or for other reasons, the issues of packing your entire household and all of your belongings are just the tip of the iceberg. Skip bins for house moves can help you with all of the inevitable rubbish and broken items that every household seems to gather.
When you're moving house, it can be overwhelming to try to get everything done. The following tips will help you start at the beginning and work your way through the many tasks related to moving.
Begin in the right place
The best place to start when clearing a property is the rooms used the least. This is usually the dining room, spare bedrooms, office and maybe the sitting room.
If you have a lot of general junk in each room, start with bags or boxes that you will fill for charity. Into these bags or boxes put everything you no longer want but which is too good to throw away.
These items might include ornaments, lamps, books, clothing and toys. In addition, kitchen equipment and tools or even gym equipment.
You will undoubtedly come across broken or useless things, and it's now that a skip bin is useful. Rather than building up piles of rubbish in bags or having to make trips to the dump, you can simply take these things outside to your skip bin.
Next, pack the charity boxes and bags up and immediately remove them to drop them off at a charity shop. This means you've already created space within the home.
The other items in these rooms are now things that you can assess for packing up. Pack all items in boxes, label the boxes clearly and leave them stacked in the room from which they came.
Ideally, the only thing left now in these rooms is furniture, which will be the last thing to go.=
Move on to other rooms
Begin the same process in the other rooms. So, your kitchen, main bedroom etc. Pack up the charity goods and take them away immediately. Keep filling up your skip bin as you come across more rubbish.
Once these tasks are complete, you can box up all of the items you want to keep.
This can include your crockery, pots and pans, shoes, clothing, ornaments and artwork, toys, books, etc.
Once everything is packed into boxes, you should be left with rooms bare of everything except furniture and carpets.
Rugs should be rolled up in preparation for the removal van.
Your house will be very different and almost ready to clean by this point.
Go through your garden and shed
Gardens can hold a surprising amount of general bits and bobs. There are tools, garden ornaments, plant pots and outdoor toys.
All of these must be packed, stored or thrown away if they've reached the end of their life.
Once you have your shed emptied, you can begin to mow the lawn.  Skip bin hire is great at this point because sheds always seem to gather junk and you will find a lot to throw away.
Place heavier items that you plan to take away with you at the front of the house so that it's easy to get it into the removal van.
The in-between stage
This is the awkward period before you have actually left your property and before you're able to move into your new place.
It's an uncomfortable time for many people because you don't have all of your home comforts around you. It feels a little like camping.
The main tips to remember which will make this period easier are as follows –
Keep a kettle, teacups, coffee and milk station
Make sure you have sleeping bags for your beds if your linen is already packed up
Ensure some easy-to-prepare snacks are always on hand – packing is hungry work
Don't be afraid to order a few takeaway meals, and you can't cook when your kitchen is all packed up
Buy paper plates in readiness for eating meals on the go
Keep a small cleaning kit ready just in case of spills
The final day
Your final day will likely be the most stressful. This is when all of your furniture will be taken away in a van, and you will be left with your empty house ready to pass on to the next residents.
If you can manage it, it's a good idea to engage a professional cleaner. If not, be prepared to allow yourself an extra day or two so you can manage it yourself without too much stress.
Cleaning each room once it's empty will be much easier than cleaning it when it's full of boxes.
At this point, it's common for many people to find a few extra items they'd forgotten to pack, so you should have a few extra empty boxes and bags.
All those last items, like your kettle and some food, will all need to be packed up, too.
Finally, your house will be empty, and you can say goodbye before moving on to your new home.
Skip bins for house moves take away a lot of stress and a lot of time-wasting activities.
The freedom of having your skip bin at the door of your property and knowing it will be taken away from you is very comforting for people who have a lot to manage.
Booking a skip bin for a house move is easy. If you have any questions about the process or the size or type of skip bins you should order, please contact our team.
Between us, we have many decades of experience in the waste management industry, and we are always pleased to help.