Hiring a skip bin in Middle Park are always is starting to create a high demand. As people move into this increasingly popular area, the need for excellent waste management only grows.
That's where we come in! Skip Bin Finder are in the business of providing exactly what you expect right when you need it - with excellent service and even better prices than our competition. We provide skip bin hire all throughout Middle Park at the best prices for a large range of waste types. No matter what type of waste you need to hire a skip bin for, we can help.
As Middle Park's number one choice for fast waste removal, we understand the specific services needed by the residents and professionals who call this area home. From typical domestic waste to commercial waste, our skip bin specialists work closely with tradies, business owners, homeowners and property managers to deliver skip bins on the same day for fast and simple waste removal. Regardless of your rubbish removal needs - we can provide a lasting and effective solution.
Convenient & affordable Skips
There's nothing expensive about hiring a skip bin. Not when you take into account the convenience it allows. Moving house or renovating is always stressful and skip bin hire Middle Park removes a good chunk of the worry.
Deal with your waste right on your own doorstep and watch as it's removed quickly and cleanly by professionals once you're finished. Dump runs don't just cost money but they also cost time. Skips Middle Park allow people to use their time as they need to and because we're in the business of providing the most affordable options, you don't even need to shop around.
Our suppliers are the best in the business so you can relax, safe in the knowledge that once you've booked your skip bin, it will arrive when it's meant to arrive.
When it comes to complete and efficient waste management - Skip Bin Finder can provide the perfect solution for you.
We'll help you find the best deal
We help you choose the right skip
Organising waste removal has never been easier or more affordable. Let us take away your rubbish so you can enjoy your new renovation or walk into your new garden stress-free.
Our skips make difficult tasks easier, without leaving you waiting or stretching your budget. From our mini skips through to our largest skips, we will have a solution for every job and budget. Consider a mini skip in Middle Park - perfect for those smaller tasks which are just too much for your general waste bins.
We take pride in our reliable, friendly and fast services, and our honest staff who work hard to deliver exactly what we promise.
We are the number one choice for reliable skip bin hire in Middle Park. We have remained fully operational and consistent for hire since going into business. As highly experienced professionals, we provide the best solutions for domestic and commercial waste across Melbourne's southern suburbs.
Our skip bin hire is the number one choice for many waste types. Whether you need to move a small amount of rubbish during a quick weekend clean up or larger items during a full home renovation, we will have a skip bin for you.
Keep the streets of Middle Park clean, your loved ones safe and your area free from the mess with Skip Bins Finder Middle Park.
Keeping Middle Park Beautiful
Skip Bin Solutions for all Waste Types
Middle Park is well known for it's beautifully preserved terraced and Victorian houses. It's important that these historically significant houses are kept looking their absolute best. We're proud to be part of the process of keeping Middle Park looking absolutely beautiful.
Our skip bins can be found scattered among Middle Park's busy streets, residential areas and suburbs. Skip Bin Finder in Middle Park provide the time and money-saving solution that residents and professionals are looking for. We partner with locals to keep the streets clean, as well as keep their life moving seamlessly and stress-free.
Our waste management solutions can be delivered to your door on the same day that you call, whether you're in the Yarra Ranges or the CBD. We provide skip bins to keep the office environment clean from common office waste, to remove household waste, old furniture from schools and retail outlets, and take away soil, bricks and building materials from construction sites.
If you're not sure what type of skip bin you need, we can help with our large range of skip bin sizes, and skip bin hire prices to suit any budget. We work with only the most trusted skip companies so you can be guaranteed reliable service and quality skip bins every time.
Our simple three-step process will nail down the best waste solution for you from our wide selection of bins for hire, considering your postcode, waste type and the parameters of your budget. Our skip bins are the best choice for waste and rubbish, and we have five types of bins available for your specific waste. This ensures the waste transfer station will accept your waste without any issues.
Filling your skip bin properly
Fill your skip bin with care to ensure that you make the most of the available space. Lay flat items in first by placing them at the base of the skip and then stack bulkier things on top.
Never fill your skip bin so items are teetering near the edges - this isn't safe and may pose a hazard.
Our Skip Bins for Hire Include: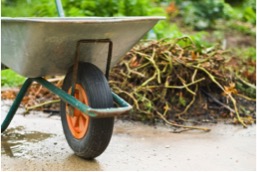 Green waste &
garden waste
After working hard in your garden, you don't want to deal with the leftover green waste! These bins can take any type of green waste and organic materials such as tree branches, tree trunks, garden waste and landfill off for disposal.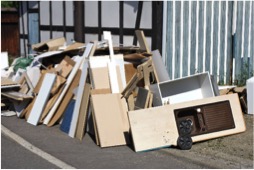 Spring cleaning or sorting out the 'junk room'? These bins are perfect for your household waste, from clothes and cardboard to large furniture items and light construction materials.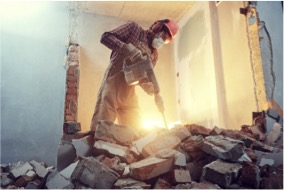 Doing a demolition or hard-hitting renovation? We've got you covered with our heavy-duty skip bins for rubbish removal of roof tiles, bricks, concrete and other building materials.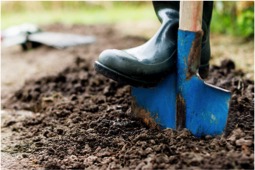 These are specific bins for a specifically difficult type of waste. Get rid of your piles of old soil or gardens full of dirt with our soil and dirt skip bin.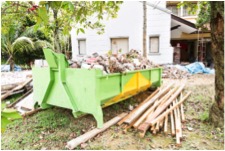 With the ability to remove materials that come from domestic or commercial demolition waste, construction or renovation - this skip bin is the one you'll want in your corner when it's time for clean-ups and massive overhauls.
Best Price Skip Bins is the only place to secure your skip bin for your upcoming project or growing pile of difficult to move or heavy waste. With our wide range of bin sizes and types, along with our passion for great service and for keeping Middle Park beautiful, we will have your waste solution.
To get your skip/mini bin today simply fulfil our easy 3 step process here.
To discuss our skip bin hire prices, the best solution for your waste from our range of skip bins, to get an instant quote or for more info about our company and service - contact us on 1300 527 415.