Skip bin hire in Pakenham VIC are always a popular choice when it comes to home cleanups. Why? Pakenham is one of Victoria's growing suburbs that people love. As more and more people move into the area, they naturally want to build new homes or renovate older ones.
This popular Victorian suburb is full of great housing and amenities! There are lots to choose from and finding the ideal home is a journey! One thing's for certain, when you move into a new home it will usually create a lot of waste. Moving house to Pakenham can be the ideal time to generate rubbish. Skip bins are the best way to cope with extra rubbish and make sure its secure and held down.
Here at Skip Bin Finder, we're the go-to skip bin hire company that people turn to. There's a reason for that - we're not only the cheapest in Victoria, but also the most reliable.
Dedicated to ensuring our customers get the best in terms of both price and service, it's an easy choice for those looking for a quality skip bin service. Not only are we affordable but we're also fast with our delivers. We can get a skip to your Pakenham home the day after you book.
This saves a lot of waiting around with rubbish hanging around. Moving house or building is stressful enough without having the added worry of old furniture or white goods piling up.
Skip bins have never been as simple or affordable, with the right prices at the forefront. We are in the business of providing a professional skip bin service to this region for tradies and home renovators. We cater for a large range of waste types, so no matter what type of waste needs removing, a skip bin will perfectly suite your needs.
As Pakenham's number one choice for fast waste removal, we understand the specific services needed by residents and professional workers. From domestic waste to commercial waste, our skip bin specialists work closely with the best tradesmen - like landscapers, builders and property managers.
We are here for fast and simple storage of your unwanted garbage. Regardless of your rubbish removal needs - we provide a lasting and effective solutions for garbage to be stored.
Our service area for Pakenham, Victoria.
Which Type of Skip Bin would you like?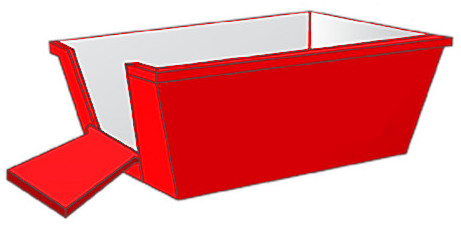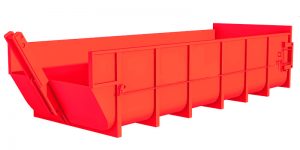 The below examples are pricing details for the Pakenham suburb.
(3 cubic meters, general, mixed heavy & concrete)
When it comes to complete and efficient waste management - Skip Bin Finder can provide the perfect solution for you.
We'll help you find the best deal
We help you choose the right skip
What Can Go into Skip Bins Pakenham?
Organising waste removal with skips Pakenham has never been easier or more affordable. Moving house, renovating or building is a stressful time in most people's lives.
We can collect most types of waste, including general waste, green waste, concrete/bricks, soil and even mixed waste. You might wonder why we try to keep waste types separated in our skips– it's to allow for recycling when possible! Did you know that landfills charge more cash for certain items like mattresses and tyres?
But you can save some money by using a skip bin instead of taking it to the dump. With mattresses, its best to remove the outer material off the springs and put them separately in. The springs can then be disposed of as scrap metal and this comes under general waste category. No more extra dumping fees! We let you know of any extra costs before the booking is made.
It's a worry - you're sometimes between properties, you're already spending a lot of cash and the last thing you want is to drive to and from a dump to get rid of your excess waste. Whether it's old furniture, building waste or gardening waste, we can service you quickly for your waste removal.
Let us take away your rubbish so you can enjoy your new renovation or walk into your new garden stress-free. The ideal solution to excess waste is to have a skip bin placed conveniently outside your property. It's simple to go outside, place the waste in the skip and forget about it. Most models come with a ramp too - this allows you to use a wheelbarrow for heavier things.
Skip bins make tricky, tiresome tasks easier, without leaving you waiting or stretching your budget. From our mini skips through to our largest skips, we have a solution for every job. We take pride in our reliable, friendly and fast services! Our honest staff work hard to deliver exactly what we promise!
We have remained fully operational and consistent since our conception. Whether you need rubbish removed during a weekend clean up or a larger scale event, we are your top choice.

Will you need a skip bin permit?
If your skip bin is going on a road or nature strip, then Yes you will need a permit.

Go here to apply for your permit on the Cardinia website today.
Keep the streets of Pakenham clean, your loved ones safe and your area free from the mess with Skip Bin Finder.
Keeping Pakenham Beautiful
Suburbs like Pakenham serve to make this suburb even a more special place. Pakenham is around 50 KM from the CBD and for residents, that's just about perfect. There are lots of shopping opportunities and entertainment facilities in this area, as well as great schools and high quality housing.
Locals are proud of their suburb and it shows. Restaurants and businesses keep their properties looking great and so do homeowners - we're pleased to be able to support locals and business owners alike in this. We provide skip hire services on an almost a daily basis to both homeowners and business owners.
Businesses create a lot of waste and that needs to be managed effectively. In order to ensure that we're eco-friendly in our approach, we work directly with recycling plants to ensure that anything which can be reused, is saved and recycled. This keeps waste out of landfill which is important if we want to keep Australia beautiful.
Our skip bins can often be found among the busy streets and residential areas. Skip bins are a vital part of every day life and our agents know the area well.
We work with locals to keep the streets clean, as well as keep their lives and businesses moving seamlessly and stress-free.
Our skip bins can be delivered to your door on the next day you call, whether Yarra Ranges or the CBD. We provide skip bins to keep your environment clean from common household waste, like old furniture from schools and retail outlets. We also take away soil, bricks and building materials from construction sites.
We work hard to keep our prices low. If you would like read about the waste levy rates that effect the local residents, please read this page.
Skip Bin Solutions for all Waste Types
If you're not sure what type of skip bin you need, we can help with our large range of skip bin sizes to suit any budget. We work with only the most trusted skip companies so you can be guaranteed reliable service and quality skip bins every time.
Our simple three-step process will nail down the best waste solution for you from our wide selection of bins for hire, considering your postcode, waste type and the parameters of your budget. Our skip bins are the best choice for waste and rubbish, and we have five types of bins available for your specific waste. This ensures the waste transfer station will accept your waste without any issues.
Get in touch if you have any questions you'd like to ask. Our friendly staff are here to help.
Some of the major suburbs around Victoria we deliver our services to are: Hoppers Crossing, Lower Plenty and Coburg.
Skip Bin Finder is the only place to secure your skip bin for your upcoming project or growing pile of difficult to move or heavy waste. With our wide range of bin sizes and types, along with our passion for great service and for keeping Pakenham beautiful, we will have your waste solution.
To get your skip/mini bin today simply fulfill our easy 3 step process here.
To discuss our range of skip bin storage solutions for your waste, get an instant quote or for more info about our company and service - contact us on 1300 527 415.