Skip bin services in Thebarton - 5031 SA is always in demand as this beautiful suburb of Adelaide is always growing in population.
As people move into the area and new businesses open, that means that waste is created. At Skip Bin Finder, we're proud to offer the most trusted service to locals.
We've been in business for many years now and we understand what our customers want. With good value prices and service that's what we offer from start to finish with our skip bin service.
No matter what type of waste removal you need - we've got it sorted. There are many different individual or commercial needs when it comes to waste, and we are guaranteed to have a skip bin for you. From mini skips to 30 cubic metre skips, we are a skip bin company that can truly do it all.
As the number one choice for hiring skip bins, we understand what Thebarton residents and professionals need from their rubbish removal here in SA.
Our carefully selected skip bin consultants work closely with homeowners, business owners, tradies and project managers to organise their rubbish disposal options - collecting anything from grass clippings to the heavy off-cuts from industrial sites. We are here to take the stress out of your waste management, right when you need it the most.
When it comes to complete and efficient waste management - Skip Bin Finder can provide the perfect solution for you.
We'll help you find the best deal
We help you choose the right skip
Quality Skip, 2-9 cubic Meters
Keeping South Australia Beautiful...
Thebarton is a beautiful suburb and we are part of keeping it that way! We work carefully with the best suppliers to ensure that this lovely part of Adelaide stays that way. If you are living in Thebarton and need to find out how to get a skip bin permit, please visit the westtorrens council website and fill out their form.
Why choose our Thebarton skips?
Skip hire Thebarton is the most efficient, most responsible, cost-effective and safest way to perform waste management. Rubbish removal can feel like an insurmountable task once you've finally completed your renovation or building project, but with a skip bin the process becomes streamlined and much more simple.
Skip bins are the ideal solution for any home or business which finds itself with too much waste and needs it removed immediately.
Thebarton has many lovely historical buildings including a theatre and many great pubs and restaurants. It's important to keep these areas clean and free from waste. From Port Adelaide to Angle Park or the Adelaide Airport, our skip bins are in driveways and on building sites everywhere to provide simple and affordable hard rubbish collection.
We have a wide range of different sized skip bins to suit many different waste types, from general waste to green waste, mini skips and substantially sized skips, to provide exactly what you need. Our skip bins are available for commercial use for events such as new year's eve fireworks or for use on a building site, along with fast and efficient domestic waste removal.
Keep the streets of Thebarton and greater Adelaide clean, your loved ones safe and your area free from the mess with Skip Bin Finder.
Skip bins For Hard & Soft Rubbish
Keeping South Australia Beautiful...
As Adelaide's number one choice for skip hire, we understand what the council expects, and can work safely within all guidelines to avoid costly penalties or fines.
We do the hard work of removing your rubbish and of sourcing suppliers while working within government taxes and constantly refining our prices. With the costs of Adelaide's EPA Levy so high ($100 per tonne), we have worked to keep the price of our skip bins Thebarton as low as possible.
As leaders in the industry, Skip Bin Finder work with the government to control waste disposal in Australia, so you can sit back and enjoy all the benefits of your renovation or clean out, without worrying about getting rid of the waste. For in-depth questions, visit the City of West Torrens Council website.
Our skip bins will give precious time back to you, so you can walk away from your project feeling complete and satisfied. Why waste time visiting dumps? Skip bins bring the solution right to your doorstep.
Save the money and time you would spend on multiple tip runs or trailer loads. Contact our friendly staff today, or use our free quotation tool, for an easier, more cost-effective and efficient way to get rid of your waste.
You can use our skip bin hire Service for: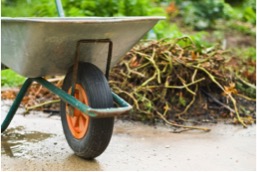 Green waste &
garden waste
After working hard in your garden, you don't want to deal with the leftover green waste! These bins can take any type of green waste and organic materials such as tree branches, tree trunks, garden waste and landfill and dispose of it safely and correctly.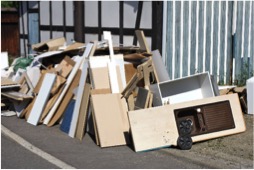 Spring cleaning or sorting out the 'junk room'? These bins are perfect for your household waste, from clothes and cardboard to large furniture items and light construction materials.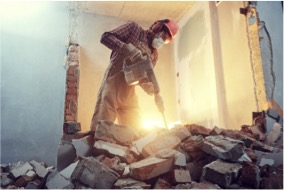 Doing a demolition or hard-hitting renovation? We've got you covered with our heavy-duty skip bins for rubbish removal of roof tiles, bricks, concrete and other building materials.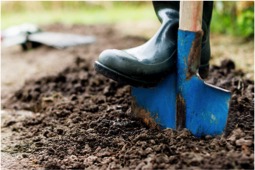 These are specific bins for a specifically difficult type of waste. Get rid of your piles of old soil or gardens full of dirt with our soil and dirt skip bin.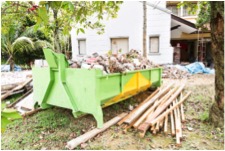 With the ability to remove materials that come from domestic or commercial demolition waste, construction or renovation - this skip bin is the one you'll want in your corner when it's time for clean-ups and massive overhauls.
Skip Bin Finder is the only place to secure your skip bin for your upcoming project or growing pile of difficult to move or heavy waste. Our skip bin hire is suited for anything from mixed waste to grass clippings and can be delivered to your door with very short notice.
With friendly service, competitive prices and reliable delivery, our Adelaide customers love our simple disposal solutions and services. Keep the streets of Adelaide clean while working with a family-owned business, and let us provide a stress-free solution to your rubbish removal needs.
To enquire about our skip bins, to organise skip hire, or for any further questions, please contact our friendly team on

1300 527 415

.