Hiring Skip Bins within Werribbe, Victoria
Residents of Werribee are drawn to its diverse selection of buildings that showcase a range of architectural styles. Commuters appreciate the close proximity to their workplaces, while families take advantage of the many nearby amenities.
Werribee is renowned for its Heathdale Glen Orden Wetlands and Galvin Park Reserve, and Skip Bin Finder has been serving the area for many years. We have strong ties with local bin suppliers, allowing them to offer their customers the best prices on skip bins. People in Werribee often need these bins for home and business clean-ups.
For all your skip bin needs, we have the perfect solution. Our pricing system is designed to ensure that you get the best deal available – the supplier with the lowest price will win the contract. Whether it's for moving house, building a new one or simply clearing out a property, our skip bins are here to help you tackle that age-old problem of 'too much junk'!
At our family-run business, we understand that price and quality service are the most important factors to our customers. We can provide Werribee skips within 24 hours of your order, delivered straight to your doorstep for maximum convenience. Get in touch with us or enter your postcode now for a quote and discover how affordable we are!
Don't waste your time running your trailer to the Werribee dump yard! Book a skip bin with us and save yourself the hassle!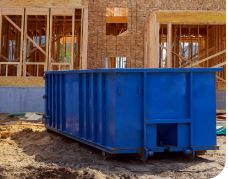 What can you put in a Werribee skip?
At Skip Bin Finder, we prioritize recycling and try to keep different types of waste separated in our skips. This allows us to recycle as much as possible and make the most out of our resources. Our Werribee skips are suitable for a variety of materials, including general waste, green waste, concrete/bricks, soil and mixed waste.
You can save yourself some money by using a skip bin instead of taking items such as mattresses, tyres and gas bottles directly to the landfill site. Landfills usually charge extra for these types of items.
Not sure what can be thrown in a general waste skip bin or mixed heavy waste skip? Give our friendly team a call at 1300 527 415 and they'll answer all your questions.
What size skip bin should I order?
At Werribee Skip Bin Hire, we offer a wide selection of sizes to accommodate any size job. Whether you need a mini skip for a small project or something larger to handle more waste, we have the perfect solution for you. Our skip bin hire can be tailored to your specific requirements, so you can get exactly what you need.
Below are the skip bin sizes we have available.
• 2m3 Mini Skip
• 3m3 Mini Skip Bin
• 4m3 Small Skip Bin
• 6m3 Large Skip Bin
• 7m3 Large Skips
• 8m3 Extra Large Skip Bin
• 9m3 Extra Large Skips
• 11m3 Hooklift Skip Bin
• 15m3 Large Hooklift Skip
• 30m3 Extra Large Hooklift Skip Bins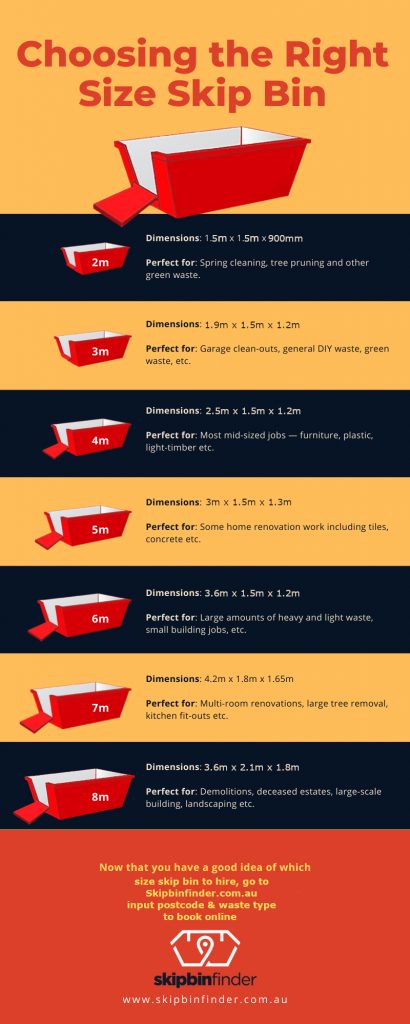 Our Service Area:
How do I find the cheapest skip bin hire Werribee?
If you're looking for the best price on skip bin hire, contact Skip Bin Finder! As a family-owned business, we understand the importance of budgeting and are committed to helping you get the best value. Plus, our skip hire system is one of the most straightforward in Australia – something our customers really appreciate! At Skip Bin Finder, we guarantee you the best service every time by working with only the top skip bin hire companies. Our simple and quick online form will guide you through a few questions to ensure that you select the perfect skip bin for your requirements. Getting a quote or placing an order is effortless!
Are skip bins the best at removing your rubbish?
Yes! There's no better way to dispose of awkward or heavy waste. Why bother making multiple visits to the Werribee tip when we can get rid of your rubbish for you? Making so many trips to the tip is going to cost you heaps and you'll have to consider fuel, your time and of course, dumping charges. With our skips, there's only one fee to pay and thats all.
Skip Bin Finder is the perfect solution for convenient and cost-effective waste disposal. They offer the cheapest prices on skip bins of all sizes, delivering them right to your doorstep.
Skip bins over 3 cubic meters come with a ramp for easy access, which is great for when your waste is too heavy to carry. This allows you to use a wheelbarrow to dispose of concrete or soil without putting strain on your back and risking an injury.
Here are some recent photos of of waste collected in Werribee!
Do I need a council permit for a skips?
A council permit is not required if placing the skip on private property.
This includes your front yard or driveway! However, if the skip bin is to be placed on public property such as the nature strip, street or footpath, a permit is required. Call the Wyndham city council for more information. Alternatively, call us direct and we can assist with permits.
To find a cheap skip bin, just go online 24/7 and get a quote and book a skip bin on the spot. It's easy, convenient and fast… call the team today for more information!