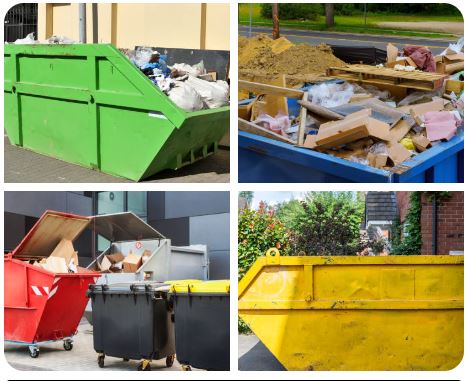 The 4 Types of Skip Bins You Need to Know About Before Ordering
Skip Bin Finder offers a wide selection of skip bins for different on-site requirements. Skip companies build their bins differently to suit the needs of being able to stack bins inside one another to carry more than one.
Here are the four types of skip bins you can learn about before deciding which skip to order.
The Four Types of Skip Bins
#1 Marrel Skip Bin
Marrel Skip bins are the most widely used skip bins for both commercial and domestic rubbish, with sizes ranging from 2 cubic meters to 15 cubic meters. Marrels have higher side walls and are shorter in length than hook lift skips! They need no extra room to be placed, than a car space.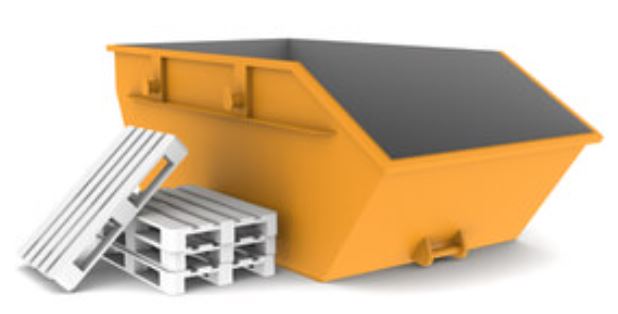 To deliver a marrel bin, the truck will require an excess clearance of not less than three meters. There must not be any low-hanging branches or wires. 4 cubic meters and above come with a wheelbarrow access door for easy loading. Marrel bins are lifted by chains attached to hydraulic arms and then lowered back on the truck. This is a choice if you are looking for a strong, sturdy skip bin.
#2 Hook Lift Skip Bin
A Hook Lift Skip Bin is defined by how they are loaded onto the truck. The truck uses a big hydraulic hook to pick up the bin and place it on the back.  It is rectangular in shape and has large openings for jobs that require the use of a bobcat to drive into or close to the bin.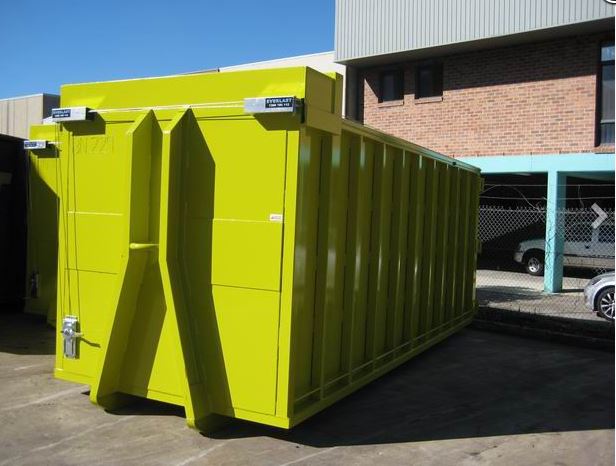 They range in size from 4 cubic metres to 30 cubic metres. They are hired for commercial and industrial waste disposal but may also be used for large domestic waste disposal, in particular deceased estates or an estate that is getting ready for sale, where there is quite a large amount of rubbish that is to be removed.
#3 Mobile Skip Bin
A Mobile Skip Bin is a perfect solution for those hard spot locations like carports inside a garage or underground car park. If you are required to place a skip bin on council property, a permit will be required from your local council. With the mobile skip, there is no permit required as it's a road-registered trailer. That's the only cost for hiring a mobile bin.
Mobile skip bins come with lockable lids to prevent others from trashing different types of rubbish in them. A Mobile skip is cost-effective over a standalone skip bin as it can be moved directly to your rubbish. They come in two sizes, 3 and 4 cubic meters. All mobile skips have a weight limit for safe transportation. The disadvantage of this bin is it's very limited to the amount of waste that can be contained.
#4 Skip Bags
Flexi Skip Bags are a more convenient, cheaper alternative to skip bin hire.
You can put most waste types into a skip bag.
Skip bags come in three sizes 1 cubic meter, 2 cubic meters, and 3 cubic meters.
No time restraints because you buy them outright to keep
A Skip bag is lightweight and easy to use
Skip bags are utilized in small areas
Skip bags have multiple usage options
A Skip bag does not damage concrete driveways or paths.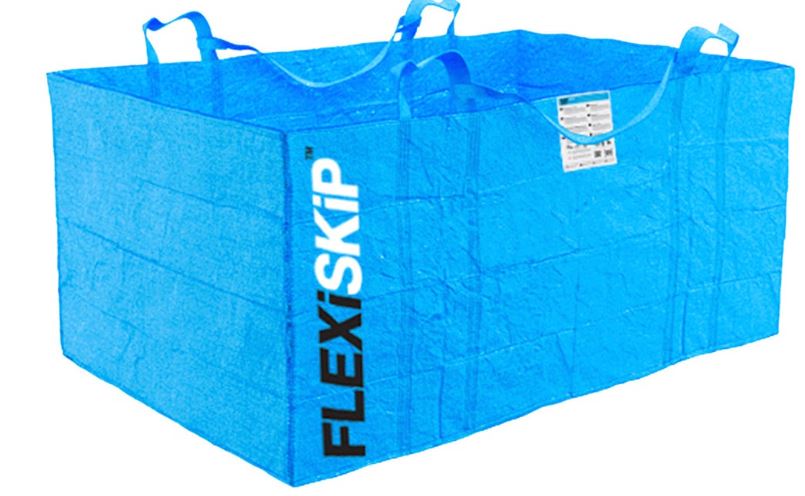 image courtesy of Tradetools.com
Conclusion
If you are looking to hire a skip bin, you can choose from the above types.