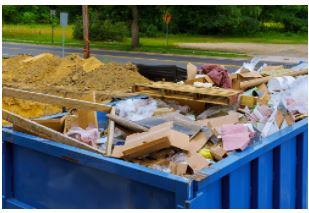 Skip Bin Hire Vs Rubbish Removal Services
Mess is an inevitable part of life. Whether it's general household rubbish or building waste, there's often an accumulation just after a house move or renovation.
Some clean-ups are large, and some are small. Whether you've got a large or small clean-up, you'll need to choose between skip bin hire or rubbish removal services. Whether you're in a residential or construction setting, eventually, all waste needs removing.
Skip bin hire and how it works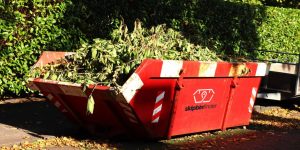 A skip bin hire service delivers a waste container to your chosen location for a set time. Skip bins are generally rectangular and used for green waste, household items to industrial waste and mixed waste.
You can hire a skip bin for small & large furniture, glass and white goods (washing machines/fridges). Once the skip arrives, waste goes into the bin for easy assortment. After the waste has been dumped into the bin, it's ready to be sorted.
Skip Bin Finder allows you to select the hiring days online and gives you ten different skip bin sizes. Some skip bin sizes, like a 30 cubic metre skip, may not be available in all areas, so it's best to check first.
Less manual handling
When you've chosen to hire a skip bin, it's one of the easiest and most cost-effective ways of getting rid of household junk and commercial construction waste.
The manual handling of the waste destined for a privately hired skip bin is undertaken by you rather than hired staff.
Also, commercial companies now take advantage of a permanent skip bin, allowing monthly or weekly pickups and deliveries to your premises. This is much more convenient than paying staff to make dump runs.
Exclusive Benefits of hiring a skip bin?
Inexpensive
Storage of waste is in one place
Skip company will seek through your waste, ready for recycling
Dispose of waste that can't be recycled
You can learn more about what is suitable for recycling at these centres here.
What is Professional Rubbish Removal?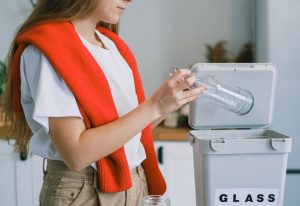 A rubbish removal service deals with all types of rubbish from households, gardens, offices and organisations. Rubbish removal services provide staff to collect the rubbish for you and dispose on the same day – usually at the landfill.
Benefits of using a rubbish removal service?
No manual labour performed by yourself
Fast
Which service do I choose for clean-ups?
Hiring a skip bin is one of the easiest and most cost-effective ways to eliminate household, commercial and garden waste. The downside to rubbish removal services is they are more costly. You will stay more productive with other tasks while the experts remove the waste.
Hiring a skip bin allows you to hold the bin for the allocated time when you order it. You can add more waste over time without rushing. Alternatively, rubbish removal services will arrive at your premises, collect, and dispose of all in one day.
If you are constantly generating waste daily and looking for an inexpensive option, you should opt for a skip bin hire service. Rubbish removal services would be more attractive if you require critical waste removal for just a day and have limited time.
Give the team at Skip Bin Finder a call today. You can contact them on 1300 527 415.