Skip Bins Alfred Cove - Cheap Skip Hire
Skip bin hire in Alfred Cove (WA)  - 6154 are always in demand because this popular suburb keeps on growing. As people build in this area or to renovate, there's a constant need for waste removal services and that's where we come in.
We have many years of experience in providing the best possible skip bin hire in Alfred Cove. We know what matters to our local customers and low prices and fast delivery is a key indicator. We are very keen to make your life easier, that we even offer next day delivery to the Alfred Cove area.
Renovating, building or house clearances are always stressful times, so let us do the hard work for you by delivering a skip for your needs.
We are proud to provide exactly what you expect with excellent service and even better hiring prices. We provide skip bin rental all over the Alfred Cove suburb for all waste types across commercial and domestic environments.
No matter what type of waste you need to get rid of - we can help. No job is too big or too small, thanks to our wide range of skip bin sizes. This includes bulk bins and mini skips!
As Alfred Cove's top choice for fast and effective waste removal, we understand what is needed by families and keen renovators. Our staff work closely with tradesmen and property managers to deliver skip bins the next day. We are fast and have a simple waste removal process in place. We are here when you need us most to take the stress out of managing your unwanted rubbish.
The map below shows our service area for the Alfred Cove suburb.
When it comes to complete and efficient waste management - Skip Bin Finder can provide the perfect solution for you.
We'll help you find the best deal
We help you choose the right skip
Renovating In Alfred Cove Is Simple
Waste disposal can be the simplest part of your renovation when planned correctly. Our residential skip bin hire provides a streamlined, reliable solution for the removal and disposal of your rubbish. Our rubbish removal services are loved by keen renovators and tradesmen alike Australia wide. We have a wide range of skip bins providing cost-effective service to deal with all rubbish needs.
We take the stress out of waste disposal and offer removal for any waste type. We cater for large white goods like fridges, rubble and bricks from your renovation project. We also accept heavy materials from a commercial environment. We remove the need for double handling, expensive contractor hire or multiple trips to the dump yard.
Through using a skip bin, you will be supporting a great business while caring for Alfred Cove and saving yourself lots of energy. We take environmental concerns seriously and anything which is recyclable will be sorted and taken to a recycling plant to be reused.
To read up on the latest waste levy information, please visit the Western Australian Department levy page. 
To discover specific permit information for your Alfred Cove residential home, please visit this link below:
Obstruction Permit
Let Our Skips Store your Waste
Our prompt delivery across Alfred Cove have given us a strong reputation across WA. The locals in the area, like renovators and busy families can experience the difference we provide for them.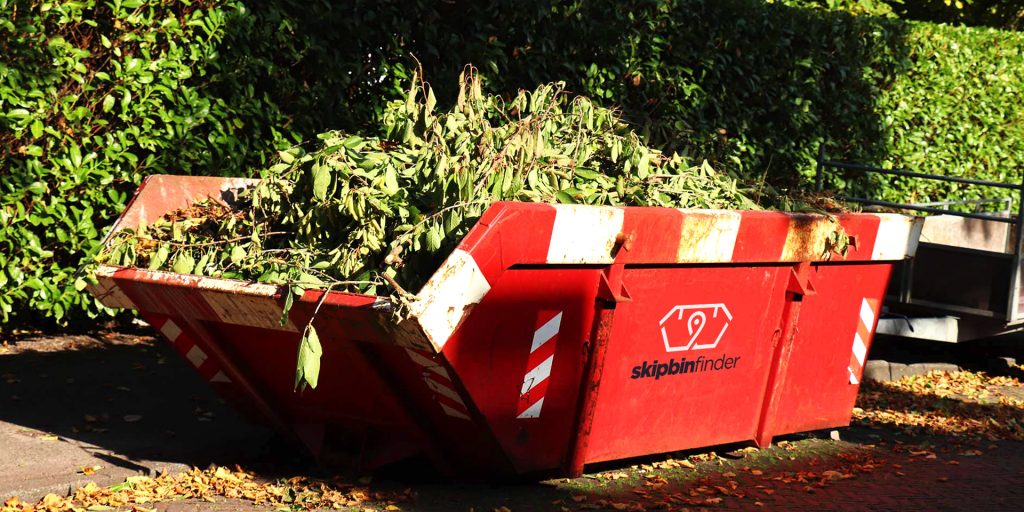 The convenience of using our skip hiring service starts from the moment you book. With our simple three-step process, you will know exactly what our skip bin services will cost. After you book, we will drop the skip bins off at a strategic pre-agreed position to collect waste and garbage without disturbing the flow of traffic. We then take your waste to a council-run disposal point or landfill site, ensuring that your rubbish is carefully sorted and disposed of correctly.
Save the money and time you would spend on multiple tip runs by contacting our friendly office staff today.
You can use our skip bin for:
We are the only place to secure your skip bin for your growing pile of heavy waste. Our skips are suited for anything from soil waste to green waste! We will deliver to your home or business in a short time.
We thrive on friendly service, competitive prices and reliable delivery. Alfred Cove customers love our simple disposal solutions and services. We are busy keeping the streets of Alfred Cove clean while working with local businesses. Let us provide a stress-free solution to your rubbish removal needs!
for high quality, prompt, affordable and efficient waste management.