Skip bins Leederville 6007 are in constant demand. This popular suburb of Perth really does have it all in terms of what's on offer.
With heritage housing, great independent shops and cafes, it's close enough to the CBD to really appeal. As people buy up properties in the area, there's a consistent pattern of renovation going on.
Renovations are of course necessary but they do make a mess! Most renovations produce rubble, bricks, tiles, timber and general waste. That's just too much for council collections and requires skip bin hire Leederville.
Even doing a spot of DIY will often produce more rubbish than your council bins can take. That's why Skip Bin Finder is so popular.
Skip Bin Finder Leederville - the best prices and the best service
We have many years of experience in providing the best possible skip bin hire Leederville has seen. Our customers understand that we can offer exactly what's needed and at the lowest prices.
That's because our unique system ensures you get access to all prices and enables you to choose the cheapest. All you need to do is enter your postcode and the system sorts through all skip hire suppliers in Leederville and brings up the lowest priced one available.
Why waste your own time calling multiple companies and asking for quotes? Our system literally does it for you.
Renovating, building or house clearances are always stressful times, so let us do the hard work for you by delivering a skip for your needs.
We are proud to provide exactly what you expect with excellent service and even better hiring prices. Skip Bin Finder provides skip bins Leederville and surrounds for domestic and commercial needs.
No matter what type of waste you need to get rid of - we can help. No job is too big or too small, thanks to our wide range of skip bin sizes. This includes bulk bins and mini skips!
We are here when you need us most to take the stress out of managing your unwanted rubbish. If you have any questions, get in touch. Our expert team is on-hand to help!

The map below shows our service area for the Leederville area.
When it comes to complete and efficient waste management - Skip Bin Finder Leederville can provide the perfect solution for you.
We'll help you find the best deal
We help you choose the right skip
Eco-friendly waste disposal In Leederville Is Simple
Waste disposal can be the simplest part of your renovation when planned correctly. Leederville is one of Perth's most popular suburbs so there is always plenty of action in renovation and building projects.
Rubbish disposal doesn't have to be bad for the environment either. With skip bins Leederville, you can be rest assured that you're doing your bit.
When we receive full skip bins, we sort through them in order to ensure that anything recyclable is indeed recycled. This is also why we offer skip bins for different waste types.
It's much easier to recycle a skip bin full of green waste than a skip bin which has green waste and bricks for example.
We do offer mixed waste skip bins Leederville though - so don't worry if you have a ton of different waste types.
Skip bins Leederville are designed to make your life easier! Dump runs are a thing of the past. With a skip at your door, you can get things done so much easier.
To read up on the latest waste levy information, please visit the Western Australian Department levy page.
Discover specific permit information for your Leederville residential home, please visit this link below:
Obstruction Permit
Let Our Skips Store your Waste
Our prompt delivery across Leederville have given us a strong reputation across WA. The locals in the area, such as renovators and busy families choose us first. That's because of our speedy delivery and consistently low prices.
Our prices are the ultimate in competitive. This is due to our system and it's unique set-up. Simply enter your postcode, waste type, size of bin required and dates for delivery and that's that. You will be shown the lowest priced skip bins Leederville in your area.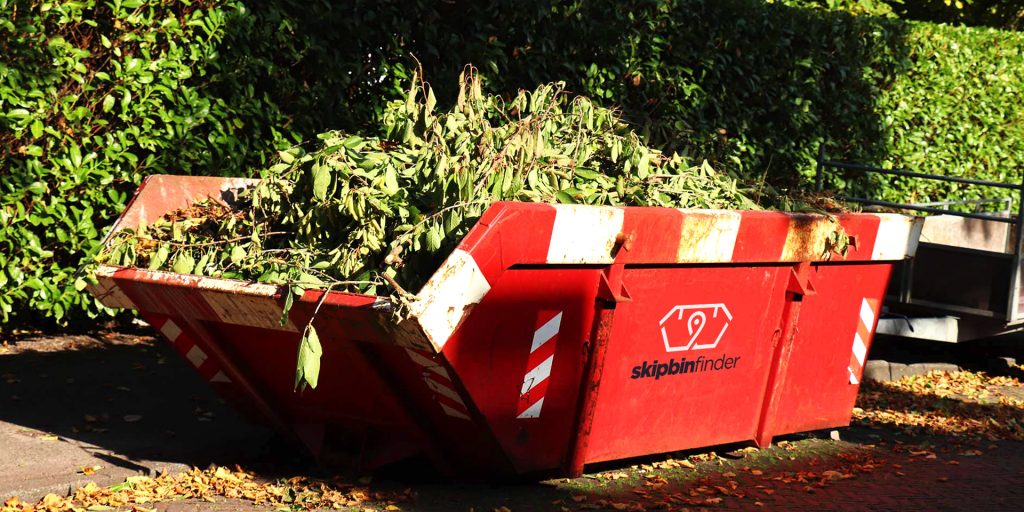 The convenience of using our skip hiring service starts from the moment you book. With our simple three-step process, you will know exactly what our skip bin services will cost. After you book, we will drop the skip bins off at a strategic pre-agreed position to collect waste and garbage without disturbing the flow of traffic. We then take your waste to a council-run disposal point or landfill site, ensuring that your rubbish is carefully sorted and disposed of correctly.
Save the money and time you would spend on multiple tip runs by contacting our friendly office staff today.
You can use our skip bin for:
We are the only place to secure your skip bin for your growing pile of heavy waste. Our skips are suited for anything from soil waste to green waste! We will deliver to your home or business in a short time.
Skip Bin Finder's team thrives on friendly service, competitive prices and reliable delivery. Leederville customers love our simple disposal solutions and services. Our team are busy keeping the streets of Leederville clean while working with a locally businesses. Let us provide a stress-free solution to your rubbish removal needs!
for high quality, prompt, affordable and efficient waste management.