Hiring a skip bin in Moorabbin VIC - 3189 has never been so sought after. This popular suburb is only 15 KM from the Central Business District 3000 so it's ideal for people who wish to commute for work.
Moorabbin skip bins are needed daily for people who are moving house, building or renovating. We service a lot of businesses which create regular, large amounts of waste.
We are the go-to provider for many people living in Moorabbin. Skip bins are always cheaper when you purchase through us and we offer next day delivery. Those are important factors for most of our customers are thinking about before they order.
Our booking system is designed to make choosing the right skip bin simple. We walk you through the steps so that you'll always get the right bin size.
We also work with the very best and most affordable providers in the area and you will always be offered the cheapest available deal.
For the best skip bin hire right across nearby suburbs, look no further than us. We manages a large range of waste types so you don't have to sort through it all. No matter what type of waste you need to remove, a skip can do the job perfectly for you.
We are locals in Moorabbin, so we know the area well - that means delivery is always successful!
The map below is where our service delivery for this area.
Do I need a council permit?
A council permit is not required on private residential land. However, if the skip bin is to be placed on public property, such as the nature strip, sor footpath or street road, a permit is required. Councils charge for these permits, so it is important to know where you want the skip bin delivered.
To learn more about apply for a permit in Moorabbin, please visit this page at City of Kingston website.
Which Skip Bin Type is Needed?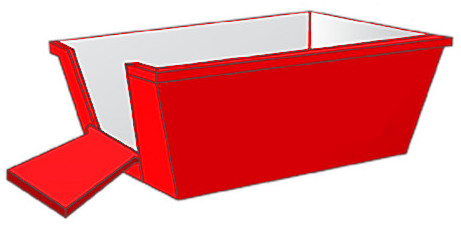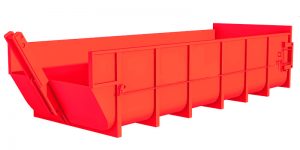 When it comes to complete and efficient waste management We strive for the perfect solution.
We'll help you find the best deal
We help you choose the right skip
Reliable Waste Management Moorabbin
Waste management is a stress for most homeowners and business owners. It's vital that we keep our homes and workplaces clutter free. During building work or renovations, there is naturally more rubbish than usual. That's why the convenience of skip hire services can't be beaten. We place the bin outside your property is so easy to manage. Most often our Moorabbin customers like it in their driveway.
Organising waste removal and storage has never been more affordable. Let us take away your rubbish so you can enjoy your new renovation or walk into your new garden stress-free. Our skip bins make tiring tasks easier, without leaving you waiting or stretching your budget. From our mini skips through to our largest skips, we will have a solution for every job and budget. We take pride in our reliable, friendly and fast services, and our honest staff who work hard to deliver exactly what we promise!
Our skips are environmentally friendly too! When your skip bin is removed, all the waste is sorted and anything which can be recycled, is recycled.
Keep the streets of Moorabbin clean, your loved ones safe and your area free from the mess with Skip Bin Finder.
Keeping Moorabbin Clean & Waste Free
Moorabbin is ideally located for residents to take advantage of all Victoria has to offer. Housing and schools here are also high quality and so locals are happy with their suburb and keen to take care of it. That's where skip experts come into play!
Our skip bins can be found among the busy streets and residential areas of Moorabbin on any given day. That's because locals know we're the people to trust. You'll never be left wondering where your skip is because our operatives know the suburbs so well.
Our skip bins serve the purpose of keeping your office environment clean from household waste, like old furniture from schools and retail outlets. We also take away soil, bricks and building materials from construction sites.

If you would like read about the waste levy rates that effect Moorabbin residents, please read this page.
Solutions for Waste & Delivery
If you're not sure what type of skip bin you need, we can help with our large range of skip bin sizes to suit any budget. We work with only the most trusted skip companies so you can be guaranteed reliable service and quality skip bins every time.
Remember, we only work with the best suppliers and you'll always be offered the cheapest price.
We also deliver to some of the other major suburbs within the area like Brighton and Caulfield in Victoria.
The Waste We allow Includes:
Skip Bin Finder is the only place to secure your skip bin for your upcoming project or growing pile of difficult to move or heavy waste. With our wide range of bin sizes and types, along with our passion for great service and for keeping Moorabbin beautiful, we will have your waste solution.
To discuss our range of skip bin storage solutions for your waste, get an instant quote or for more info about our company and service - contact us on 1300 527 415.