Point Cook Skip Bins in Victoria are in constant demand as people move in and out of this popular region. The housing property here is always bought quickly and has many things to attract newcomers.
We are the number #1 skip bin company in this area and proud to be assisting with many cleanup projects. Moving house, renovating or building creates a lot of waste and we're here to help with many different size skips to order.
We offer next day delivery and low prices for Point Cook residents. You'll always get the best service with us simply because we have the most up-to-date industry knowledge and staff to assist you quickly.
Skip bins have never been so simple and affordable, with the right prices too. We are in the business of providing excellent waste management, right when you need it.
Our skip bin hire services most south-western Melbourne suburbs for a large range of waste types. No matter what type of waste you need to remove, a skip bin can do the job perfectly for you.
Here at Skip Bin Finder, we understand the specific services needed by residents and professional workers in Point Cook. From domestic waste to commercial waste, our people work closely with tradesmen - like landscapers, builders and property managers.
Here are some of the most common uses for skip bins within the Point Cook area.
1. Construction and demolition waste: Removing debris, concrete, bricks, wood, and other materials from construction, renovation, or demolition sites.

2. Household waste: Disposing of old furniture, appliances, and general household waste during cleanups, moving, or renovations.

3. Garden waste: Collecting and disposing of green waste such as branches, leaves, and grass clippings from landscaping or gardening projects.

4. Industrial waste: Managing waste generated from manufacturing, warehouses, or other industrial processes, including scrap metal, packaging materials, and chemical waste.

5. Event waste management: Collecting and disposing of waste produced during events, such as concerts, festivals, or sporting events.
We deliver our skip bins the next day for fast and simple removal of waste. Regardless of your rubbish removal needs - we provide a lasting and effective solutions to store it properly.
When it comes to complete and efficient waste management - Skip Bin Finder can provide the perfect solution for you.
We'll help you find the best deal
We help you choose the right skip
Affordable Waste Management
No matter how stressful that house build or renovation might be, you can rely on us. We'll deliver skip bins seamlessly and affordably! Let us take away your rubbish so you can enjoy your new renovation and garden stress-free.
Our skips make difficult tasks easier without leaving you waiting around for late deliveries or stretching your budget. From our mini skips through to our largest hooklift skip bins, our solutions are for every job and every budget. We take pride in our reliable, friendly service and our honest staff work hard to deliver exactly what we promise.
Skip Bin Finder are dedicated to offering the best in terms of price and waste management knowledge. Whether you need to move a small amount of rubbish during a quick weekend clean up or larger furniture items, we will have a skip bin for you.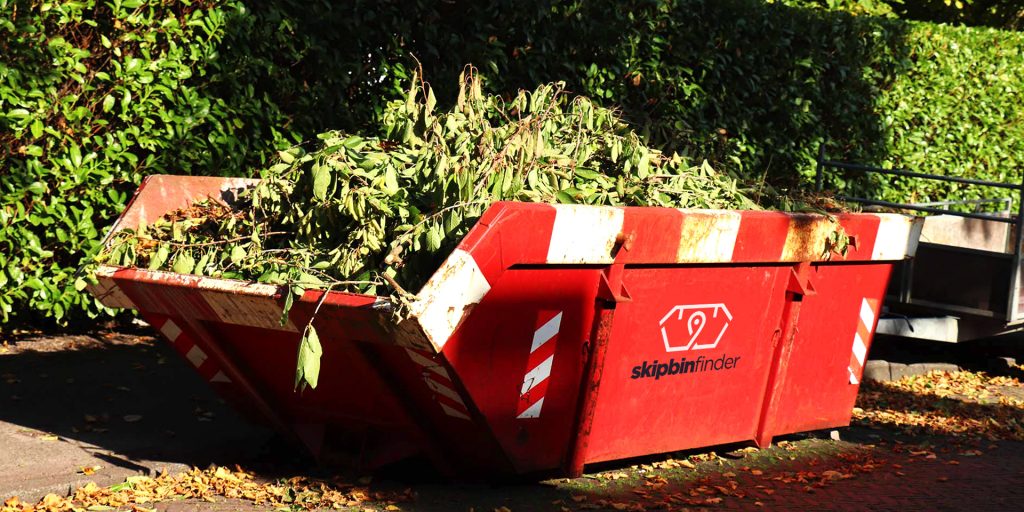 If you would like to obtain a permit to place on a street or council land, please visit this link:
https://www.wyndham.vic.gov.au/services/local-laws-permits/laws-permits-residents/skips-bins-shipping-containers
We keep Point Cook property clean, your loved ones safe and your waste gone quickly.
Keeping Point Cook Beautiful
Point Cook is one of busiest locations for people performing house clean-ups in Victoria. This area is well known for it's many excellent restaurants and cafes and people flock to the area to eat and socialize.
Our skip bins can be found among the nice looking streets and business area .
We work with Point Cook locals to keep the streets clean, as well as keep their life moving seamlessly and stress-free. Another thing to remember is that we are dedicated to ensuring waste isn't going straight into landfill. We work with recycling plants to ensure all that can be reused is reused.
Our skips will be delivered to your door the next day you call, whether you're in Point Cook, the Yarra Ranges or the CBD. We provide skip bin hire to keep your Point Cook office environment clean from common waste. Old furniture from schools and retail outlets is quite common and usually requires a 6 cubic meter skip. We also take away soil, bricks and building materials from construction sites.

If you are interested in checking out other recycling services in Point Cook check this page on Wyndhamcity.
Point Cook Waste Solutions
If you're not sure what type of skip bin you need, we can help with our large range of skip bin sizes to suit any budget. We work with only the most trusted skip companies so you can be guaranteed reliable service and quality skip bins every time.
Our simple ordering process will chase the best waste solution for you from our wide selection of bins for hire. We consider your postcode, waste type and parameters of your budget.
The Waste we remove Includes:
Skip Bin Finder is the only place to secure your skip bin for your upcoming project or growing pile of difficult to move or heavy waste. With our wide range of bin sizes and types, along with our passion for great service and for keeping point cook beautiful, we will have your waste solution.
To discuss our range of skip bin storage solutions for your waste, get an instant quote or for more info about our company and service - contact us on 1300 527 415.