10 Cubic Metre Skip Bin Hire - All Your Questions Answered
A ten cubic metre skip bin is ideal for both general and construction related waste. A spacious Skip Bin like this is perfect for a number of uses including house clearances and bigger construction projects.
In this post we'll explain the advantages that come with using one of these bins and give some pointers on how to best use them so you can get maximum value from every purchase.
This article provides an understanding of 10 cubic metre skip bins, including their dimensions, capacity and common uses.

10 cubic metre skip bins are suitable for disposing of general waste items as well as bulky items such as stumps and mattresses. Hazardous materials should not be disposed in these bins.

The cost and booking process is determined by factors such as size, type of waste and location with assistance from the hire company to ensure environmentally friendly disposal practices.

When Should I Hire a 10 Cubic Metre Skip Bin?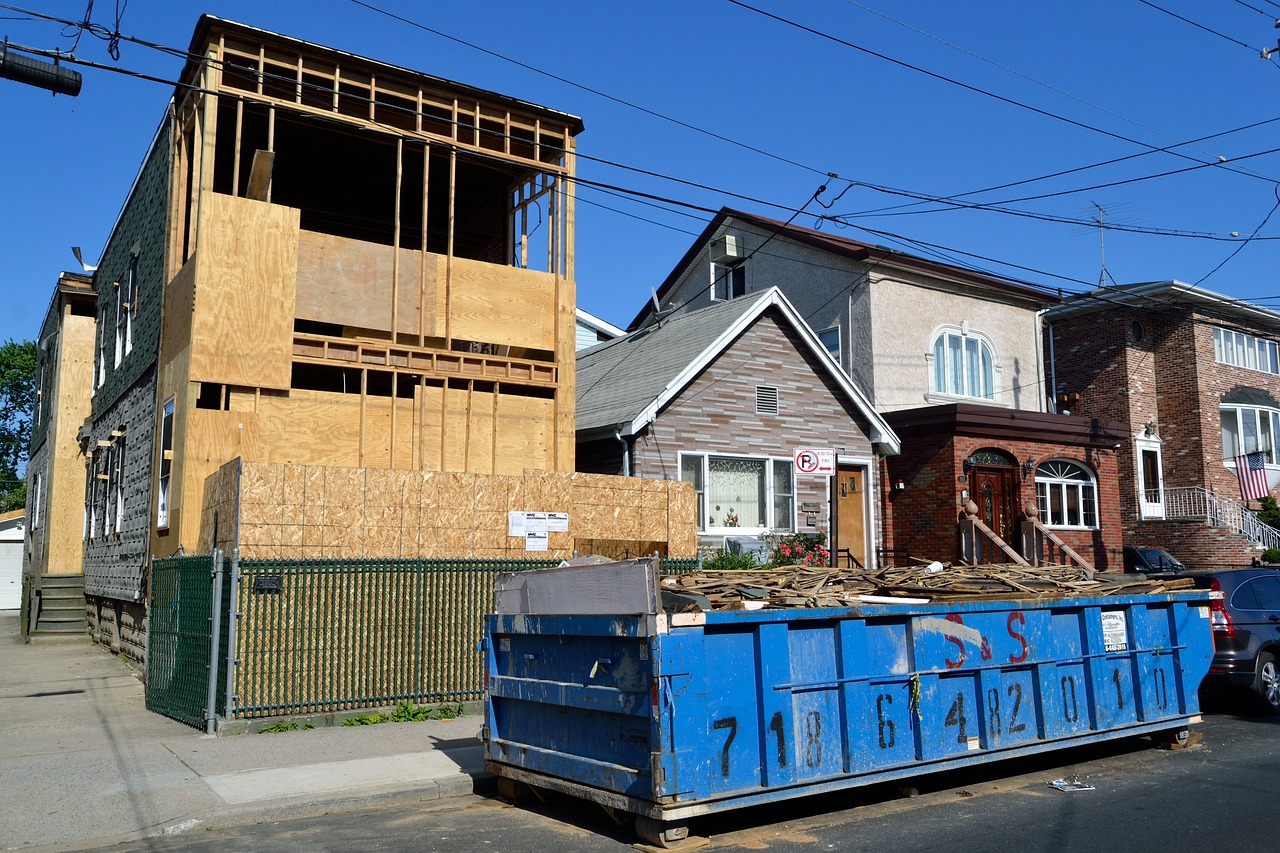 Skip bins of 10 cubic metres are perfect for businesses or building projects that require efficient disposal of refuse.
They can also be useful for domestic uses such as building and renovation or extensive house clearances.
These skips can hold a diverse range of waste, making them useful in different scenarios and very practical.
They're on the larger side of the skip bin sizes generally available from skip hire companies and they're used in both commercial and domestic projects.
If you're planning an extension on your home or perhaps clearing out a very messy house, a 10 cubic metre skip would be a good choice.
Let's take a closer look at the specifications, holding capacity, and popular uses of skip bins measuring 10 cubic meters each.
A 10 cubic metre skip bin is equivalent to around 10 x (6×4) trailer loads, or 42 x 240L council wheelie bins.
With that in mind, it's simple for most people to work out if this size skip bin is suited to their needs.
Sometimes, weight restrictions may be in place so it's important for you to check about this before filling a skip bin of this size with heavy waste. For example, a skip of this size full to the brim with bricks and concrete might go over the allowable weight. Skips which weigh more than the transfer stations allow, can incur additional charges for the customer.
Skip bins of 10 cubic meters can be utilised in big cleaning projects, renovations and construction efforts. These containers are ideal for general garbage collection, green waste disposal, as well as large item management during home clean-ups.


Estate clearances can result in a surprising amount of rubbish. If you're tasked with clearing up after a deceased relative no longer needs their home, you may be shocked at the amount of miscellaneous rubbish produced.
For example, furniture, garden tools and equipment, art, crockery, carpets and more. All of these items need to be disposed of if they are not saleable or if nobody wishes to keep them.
Visiting the local dump is an option but this can be very time-consuming and of course, you still need to pay for dumping and you'll need fuel for your vehicle too. Most people would need to hire a trailer.
Booking a 10 metre skip is much simpler and much less stressful.
Whether you are undertaking the building or DIY project yourself or have hired a professional, you will need to think about the waste which will be generated.
Even landscaping projects can produces a lot of waste such as displaced soil or weeds, rocks and tree stumps.
10 metre skips are a good choice in these cases.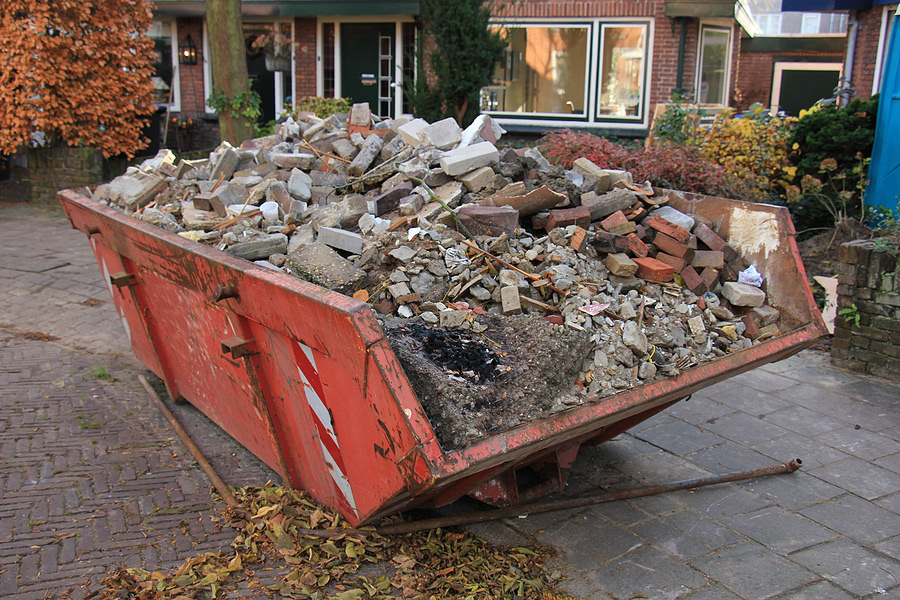 Types of Waste Suitable for 10 Cubic Metre Skip Bins
A 10 cubic metre skip bin can be used to efficiently discard different kinds of waste, including general debris, bulky objects and construction materials.
Ensure you check which waste types are allowed in your skip bin. Sometimes, some rubbish types may not be mixed with other rubbish types because it complicates recycling.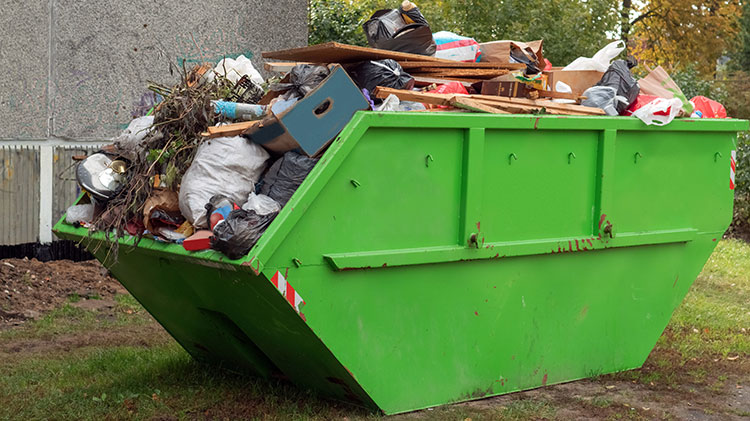 Skip bins of 10 cubic metres are ideal for disposing general waste such as clothes, paper and cardboard, bedding, towels, kitchenware items and bathroom accessories.
Our helpful team can even assist with the disposal of food products or wood, which could be considered light commercial waste.
It is important to remember that hazardous materials like chemicals paint, oil asbestos cannot be disposed in skip bins - instead they should be responsibly managed separately from other non-recyclable materials. For optimal usage, recyclables must also be separated from unrecyclable items within the bin itself.
If you suspect you have asbestos on your property, it is vital that you have it removed by a professional asbestos removal company.
Never attempt to dispose of it yourself.
A 10 cubic metre bin is an ideal way to dispose of bulky items like stumps, cool room panels, mattresses and rubber or rubber flooring.
If heavy waste types need disposing of - such as concrete, bricks, pavers, sand soil clay rocks, gravel stones or tiles - then using a 10 cubic metre bin along with wheelbarrow access. Most larger skips come complete with a ramp for ease of access. This allows the user to easily manage heavy waste.
Breaking down larger pieces such as wardrobes, beds and cabinets will help when it comes to maximizing the space within the skip.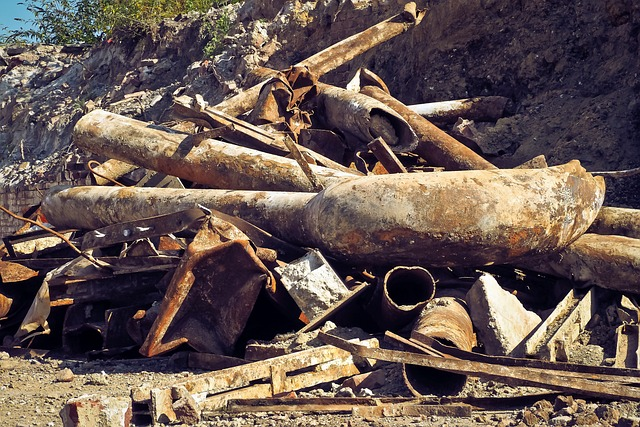 A 10 cubic metre skip bin is an ideal size for disposing of various materials that result from construction projects, such as bricks, concrete chunks and timber.
Again, larger items should be broken down to make the most use of the available space in bins this size. And remember, asbestos or any other hazardous substances must not go into these containers - only sand, tiles and clay stones are suitable waste for a 10 cubic meter skip.
To maximize its capacity, it is also important to layer different materials properly inside the bin before closing off with soil/turf attached pieces at last moments if needed.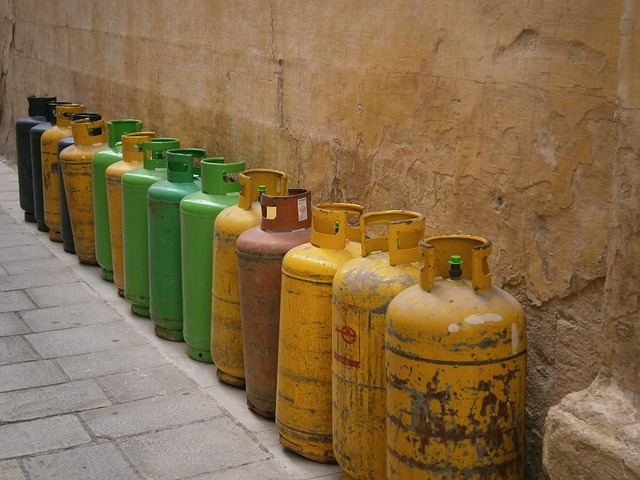 Skip bins with a capacity of 10 cubic metres are not usually suitable to contain hazardous materials, such as asbestos or wet paint. It is also important to note that items like gas bottles, dirt and mattresses are usually prohibited in these bins too.
These items and materials require specialist disposal and recycling.
If you wish to learn more about the types of waste which cannot go into skip containers holding up to 10 cubic metres, it's always advisable to consult your bin provider for details regarding what can and can't be placed inside their units.
Apart from the aforementioned items (asbestos insulation food empty chemical containers liquids putrescible waste batteries concrete tyres), they might provide additional information on other restricted substances so make sure this data is kept at hand before renting any skips!
Strategic Packing to Maximise the Space
Be strategic when packing your skip bin. Don't throw things in haphazardly, plan which waste items will go in first.
Always add flat items first. This means things like wooden planks, broken down furniture etc. Once you have the flat items laid at the base, you can begin to fill the skip bin up with bulkier objects. Again, take care in how you pack the skip bin. Try to fit things in as well as possible without wasting space.
A 10 cubic metre skip bin is usually equipped with wheelbarrow access for the convenient loading of larger, unwieldy objects.
This feature helps make optimal use of space in the container and prevents potential accidents associated with lifting heavy items into it.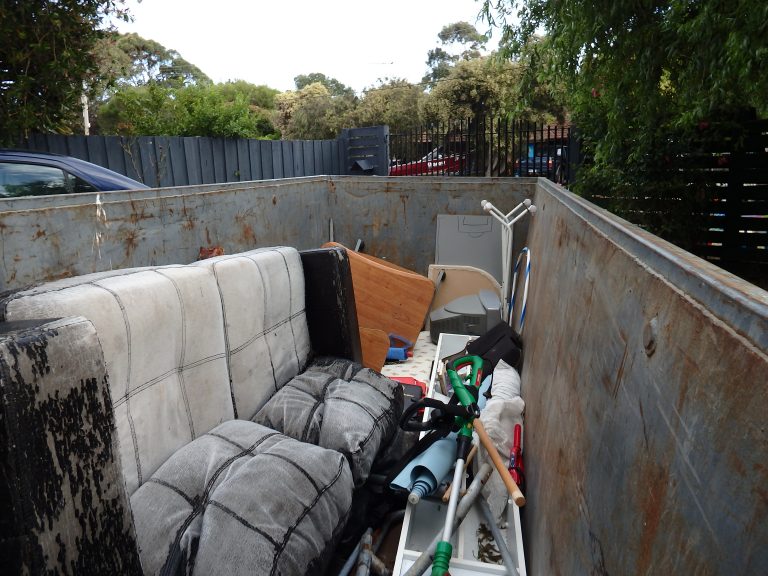 Cost is of course, an important factor for most people. Cost will be dependent on the time of booking and of course, the period of the hire. The longer you wish to keep the skip bin, the more it will cost.
This is why planning is so important for most projects. Try to ensure that you are free and available to fill your skip bin on the day it arrives.
If you want it from early morning, try to let the hire company know this in advance. Sometimes, delivery times may vary.
Most skip hire companies will however try their best to work with you when it comes to delivery and collection times.
Skip Bin Finder have a very simple booking system which allows the customer to work out which is the best skip bin hire for their needs and to see the prices before they pay.
All you need to do is to enter your postcode and follow the few, simple questions and you can then see the price for your skip and then book and pay.
Not unless you plan to park it on public land. If you have a large garden or private land at your disposal, you can park it there with no need for a council permit.
If however, you need to park it on the street or nature strip, then a permit will be needed. Again, speak to the team about this.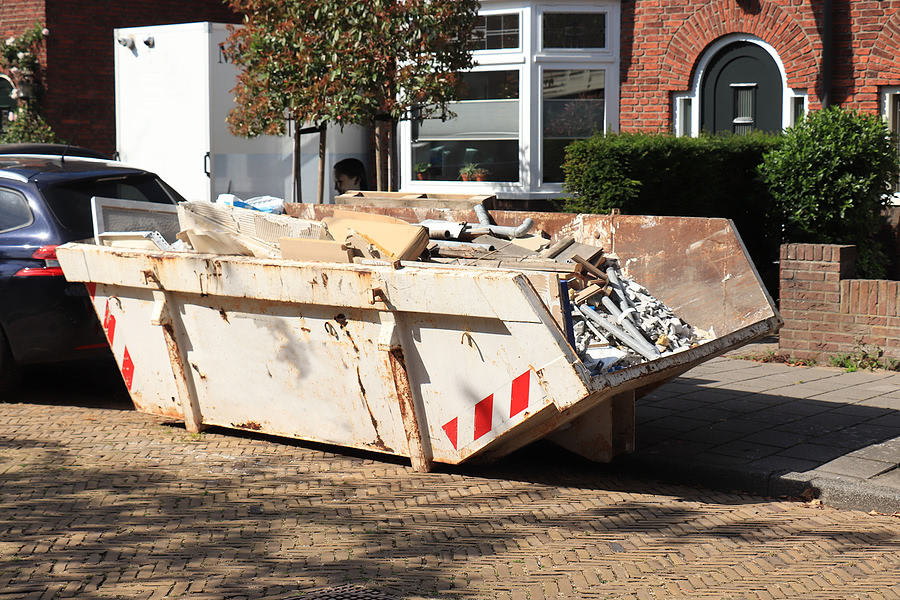 Environmentally friendly skip bins
Skip bin companies, like Skip Bin Finder, play a major role in preserving the environment by recycling and composting to keep waste away from landfills.
Every effort is made to ensure that as much waste as possible is diverted from landfill. We encourage this by offering skips meant for different waste types. For example, there are skips designed just for green waste and skips meant only for soil.
Reducing pollution is yet another benefit of environmentally friendly disposal practices. Waste management is integral to promoting sustainable energy usage and preventing environmental degradation from occurring due to poor waste choices.
Ultimately, 10 cubic metre skip bins are an excellent option for streamlined waste management in major projects.
Their adaptability and capacity make them suitable for a vast array of refuse types. From basic domestic items to building materials. By following the advice discussed in this blog post, you can maximize the space within your bin and make the most out of the available space.
We hope that through reading this article you have gained insight into how beneficial 10 cubic metre skip bins can be when it comes to garbage removal solutions and environmental sustainability initiatives alike.
Picking out the best size container according to your specific needs along with ensuring responsible discarding habits will go far towards improving our world's current state of affairs.
Frequently Asked Questions