Soil Removal in Melbourne – How to get it done?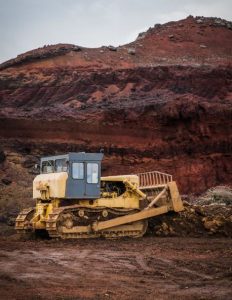 One of the most frequently asked questions is whether we can excavate soil from your property to remove it?
Although the answer is no, We can provide the skip bin for the soil to be placed.
Somtimes a customer will want to dispose of soil and grass together and therefore this is then classed as a mixed heavy waste.
We encourage customers to dispose of various waste types separately, because soil is the most expensive waste to dispose of in Melbourne.
One of the ways to save money on your skip bin hire is to dispose of recyclable materials seperately, such as concrete, bricks, metal and soil.
Which projects do soil removal result from?
Deep ground excavations
A driveway replacement
Landscaping a backyard
Hill cuts for roads
Building site scrape on flat ground
Trenches for new pipes
Holes for new fence posts
Please note: Because soil is such a heavy material, especially if compacted with a bob cat or an excavator, the size of the bins available may only be up to 10 cubic meters.
For any questions about soil bins – give our friendly team a call on 1300 527 415 or enter your Melbourne postcode here.
For professional excavation of soil in Melbourne we recommened Bailey excavation & civil.
How to dispose of garden soil from your home?
When we chat with our residential customers, the requirements vary between jobs.  Some of the most common projects involve:
plumbing, which require digging up soil
gardening for trees & plants
landscaping – reshaping backyard or frontyard
leveling out the ground
replacing driveway, fence & new gate installations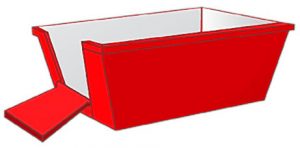 Mini skips are somtimes popular for dirt and sizes for residential projects are ussually are 3 and 4 cubic meters. Much larger bins required for landscaping projects are between 6 cubic meters and 10 cubic meters.
You may also need a wheelbarrow for your project, which is why you'll need a bin with a door. You'll be able to wheel your wheelbarrow into the bin and dump the soil.  The smaller most practical bin, which comes with a door (3 cubic meters) is strongly recommend as a starting point, if you don't have too much soil.
Can soil be mixed with other waste?
Plaster
Glass
Plastic
Chemicals (strickly not allowed in skip bins)
Insulation
Asbestos  (strickly not allowed in skip bins all together)
Cement Sheets
General Waste
Renovation Waste
Disposing of soil from a building site
If you are doing major excavations to remove your soil, it is most likely you will need to do a soil report. A few samples of your soil will be taken to a laboratory, that specialises in soil reports.  This is a necessary process to prove to your the contractor carting the soil – that the soil is clean.
If you would like to know more about the advantages of hiring a soil skip bin, take a read of this page.