Skip Bin Finder is the go-to solution for skip bin hire in Narre Warren, a well-loved suburb with high quality housing, good schools, and proximity to both the city and rural areas. The town has expanded since the 1980s, leading to an increased population that requires support with rubbish handling.
We offer unbeatable prices and fast delivery on skip bins of all sizes for households and businesses alike. Our online bookings make it easy to manage your order, ensuring next day delivery as standard. Skip bin hire has never been simpler!
At Skip Bin Finder, we understand that sometimes you need something quickly and that's why we offer quick delivery. We only work with the best suppliers, so you can rest assured that our bins are reliable and of high quality.
Our skip bins are also incredibly affordable, with the most competitive prices available. We strive to provide exactly what you need when you need it - with excellent customer service and unbeatable value for money.
Skip Bin Finder offers skip bin hire to nearby suburbs such as Dandenong and Keysborough for a variety of waste types. Whether you're dealing with old furniture or white goods from moving house, or have a business that regularly produces waste, skips are the ideal solution. Skip bin hire in Narre Warren is the perfect way to get rid of your unwanted items quickly and easily.
At Skip Bins Narre Warren, we are the top choice for fast waste removal services. Our team of experts understands the unique needs of both residents and professional workers, providing skip bin solutions for domestic and commercial waste. We collaborate with experienced tradesmen such as landscapers, builders and property owners to ensure our customers get the best service possible.
Our Narre Warren Region service zone provides fast and efficient storage of your unwanted garbage. No matter what your rubbish removal needs are, we offer a long-term and effective solution for garbage storage.
When it comes to complete and efficient waste management - Skip Bin Finder can provide the perfect solution for you.
We'll help you find the best deal
We help you choose the right skip
Waste Management In Narre Warren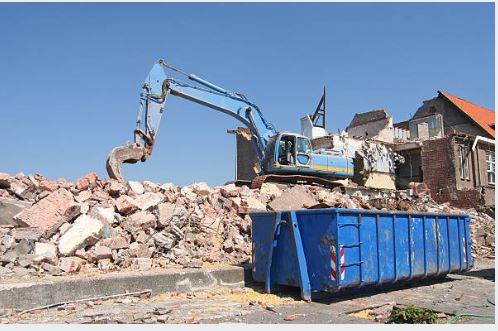 At times of moving house, renovating, building or clearing a relative's home, stress and expenses can quickly mount. That's why we offer competitively priced skip bins to help ease the burden. Our range of mini skips in Narre Warren and larger sizes are perfect for any job, no matter the size or budget. Not only that but our reliable services come with friendly staff who guarantee a fast and efficient experience - so you don't have to worry about wasting time or money!
Let us take away your rubbish and make your renovation or garden project stress-free! Our skips come in a variety of sizes, from mini skips Narre Warren to our largest option, so you can find the perfect solution for your needs and budget. We are proud to offer reliable, friendly and fast services with honest staff who work hard to deliver on their promises. Waste removal has never been more affordable or easier!
Since our establishment, we have been the go-to choice for reliable skip bin hire in Narre Warren. We offer high-quality solutions for both domestic and commercial waste needs, ranging from a weekend clean up to a full home renovation. No matter the size of your project, we have the perfect skip bin to suit your requirements.
Keep the streets of Narre Warren clean, your loved ones safe and your area free from the mess with Skip Bin Finder.
Keeping Narre Warren Beautiful
Narre Warren is an amazing suburb in Victoria, boasting a wide range of amenities and services. It's home to Westfield Fountain Gate, one of Australia's largest shopping malls, as well as excellent schools, public transport and more. Residents are proud to call it home - and here at our business we're proud to be the go-to for skip bin hire in Narre Warren! We're dedicated to helping keep the area looking great.
At Narre Warren, our skip bins are a common sight in both busy streets and residential areas. We work together with the local community to ensure that their streets stay clean and their lives and businesses continue to run smoothly. Our bins are perfect for clearing away any
unwanted items
from offices, schools, retail outlets, construction sites or any other place where soil, bricks or building materials need to be removed.
The Right Skip Bin Solution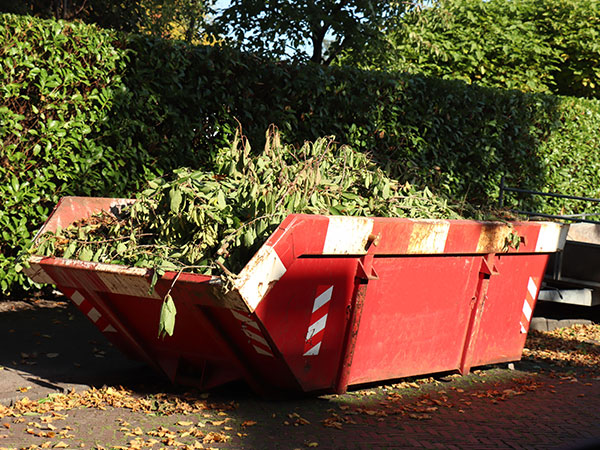 If you're not sure what type of skip bin you need, we can help with our large range of skip bin sizes to suit any budget. We work with only the most trusted skip companies so you can be guaranteed reliable service and quality skip bins every time.
By following our three easy steps, you can find the ideal waste solution from our extensive range of skip bins for hire. We offer five different bin types to suit your budget and specific waste type, so that your rubbish can be accepted at the local transfer station without any problems.
Narre Warren Waste Includes: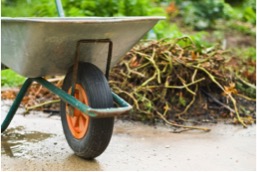 After working hard in your garden, you don't want to deal with the leftover green waste! These bins can take any type of green waste and organic materials such as tree branches, tree trunks, garden waste and landfill off for disposal.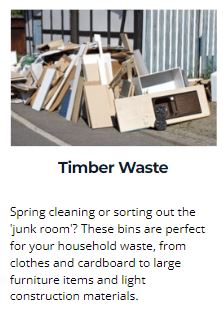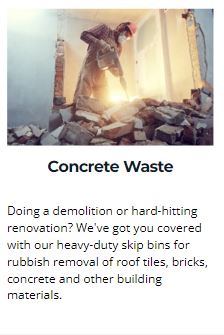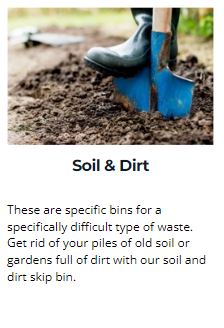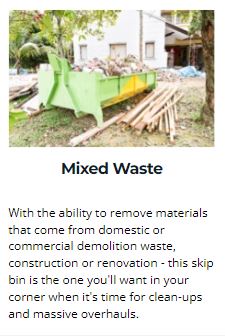 If you're looking for a skip bin to help with an upcoming project or to manage a growing pile of difficult-to-move or heavy waste, Skip Bin Finder is the place for you. We offer a wide range of bin sizes and types, and are dedicated to providing excellent service while keeping Narre Warren beautiful. To get your skip/mini bin now, simply follow our 3 easy steps here.
To discuss our range of skip bin storage solutions for your waste, get an instant quote or for more info about our company and service - contact us on 1300 527 415.