Skip bin hire in Wayville SA - 5034 is a cinch when you book with Skip Bin Finder. Our service removes the hassle of waste management and ensures that rubbish is dealt with in the most environmentally friendly way possible.
We deliver what we promise every time - affordable and reliable skip bins that are easy to manage and clean. Here at Skip Bin Finder we know that our customers rely on us to deliver when we say we will - so we do. You can book online and receive delivery when needed or choose a date in advance.
We supply skip bins to customers in the Wayville & Goodwood region! If you're a business in the City needing a skip bin or your a homeowner looking to downsize, our service is for you .
Hiring a skip is an efficient way to dispose of rubbish the correct way, because you can manage your own junk in your own time. Driving miles to the nearest dump is very costly in time and fuel.
The Wayville skips provided represent the cleanest and fastest rubbish removal. We offer skip bins of all sizes including mini skips. Wayville is one Adelaide suburb which never stops expanding, so keep your property beautiful in this area.

The map below is a service area in this region! Contact us today, to see how we can help you.
When it comes to complete and efficient waste management - Skip Bin Finder can provide the perfect solution for you.
We'll help you find the best deal
We help you choose the right skip
Affordable Mini Bins In Wayville
Keeping South Australia Beautiful...
Wayville has a lot of history and is the home of the Adelaide Show - famous for its fun rides, amazing livestock displays and crafts. As a busy suburb, it has many successful businesses lining its streets and many beautiful houses. Choosing a skip bin company doesn't get better than Skip Bin Finder. The reason we're the go-to service in Wayville, is we have a highly experienced team when it comes to dealing with properties of all types.
There's not a waste type we can't remove. We'll take anything from grass and garden cuttings to heavy building waste. We don't dispose of asbestos, please see this guide from the SA Government.
If you're booking a skip bin and need easy access, many come with ramps so you can use a wheelbarrow for heavy waste. Most of the larger skips come with ramps, not the smaller bins.
Contact our team if you're unsure about any of your waste types. We're happy to discuss any concerns you may have! Our experienced team is highly knowledgeable and can help you with any skip bin related queries.
Skip bins represent the most efficient and cost-effective way for you to clean up your home or business. Renovations are hard enough without adding dump runs to the to-do-list!
Keep the streets of Wayville clean, your loved ones safe and your area free from the mess.
Let Our Wayville Skip Specialists Help
As Wayville's number one choice for skip hire, we understand what the council expects. We can work within all guidelines to avoid costly penalties or fines. We do the hard work of removing your rubbish and of sourcing suppliers while working within government taxes and constantly refining our prices. With the costs of Adelaide's EPA Levy so high ($100 per tonne), we have worked hard to keep the price of our skip bins Adelaide as low as possible. We work with the government to control waste disposal in Australia, so you can sit back and enjoy all the benefits of your renovation or cleanout, without worrying about getting rid of the waste.
Our skip bins will give precious time back to you, so you can walk away from your project feeling complete and satisfied.
Save the money and time you would spend on multiple tip runs or trailer loads. Contact our friendly staff today, or use our free quotation tool, for an easier, more cost-effective and efficient way to get rid of your waste.
You can use our skip bin hire Service for: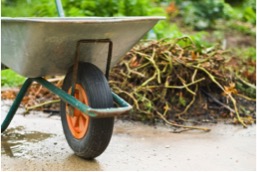 Green waste &
garden waste
After working hard in your garden, you don't want to deal with the leftover green waste! These bins can take any type of green waste and organic materials such as tree branches, tree trunks, garden waste and landfill and dispose of it safely and correctly.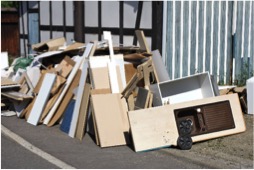 Spring cleaning or sorting out the 'junk room'? These bins are perfect for your household waste, from clothes and cardboard to large furniture items and light construction materials.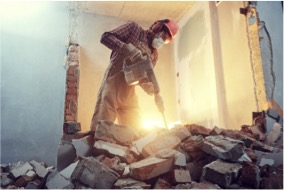 Doing a demolition or hard-hitting renovation? We've got you covered with our heavy-duty skip bins for rubbish removal of roof tiles, bricks, concrete and other building materials.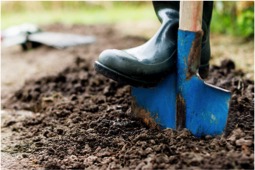 These are specific bins for a specifically difficult type of waste. Get rid of your piles of old soil or gardens full of dirt with our soil and dirt skip bin.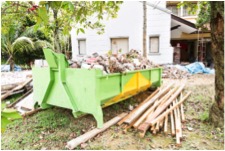 With the ability to remove materials that come from domestic or commercial demolition waste, construction or renovation - this skip bin is the one you'll want in your corner when it's time for clean-ups and massive overhauls.
Skip Bin Finder is the only place to secure your skip bin for your upcoming project or growing pile of difficult to move or heavy waste. Our skip bin hire is suited for anything from mixed waste to grass clippings and can be delivered to your door with very short notice.
With friendly service, competitive prices and reliable delivery, our Adelaide customers love our simple disposal solutions and services. Keep the streets of Adelaide clean while working with a family-owned business, and let us provide a stress-free solution to your rubbish removal needs.